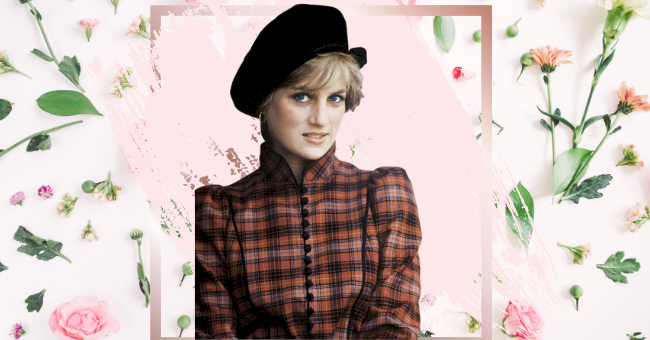 10 Of The Most Iconic Pictures Of Princess Diana
From donning designer wear to parties to making a style statement in a power suit, Princess Diana always dressed to perfection, with a warm smile and an open heart to complete her look.
The People's Princess is remembered fondly by people even years after her tragic demise. Wherever she went, she was welcomed whole-heartedly and loved by all for her charitable nature and the openness with which she embraced new experiences.
While we see Kate Middleton and Meghan Markle paying homage to their late mother-in-law's style statement, she could connect to people that truly makes her stand out. Here are the ten most iconic and timeless moments of Princess Diana.
Visiting Argentina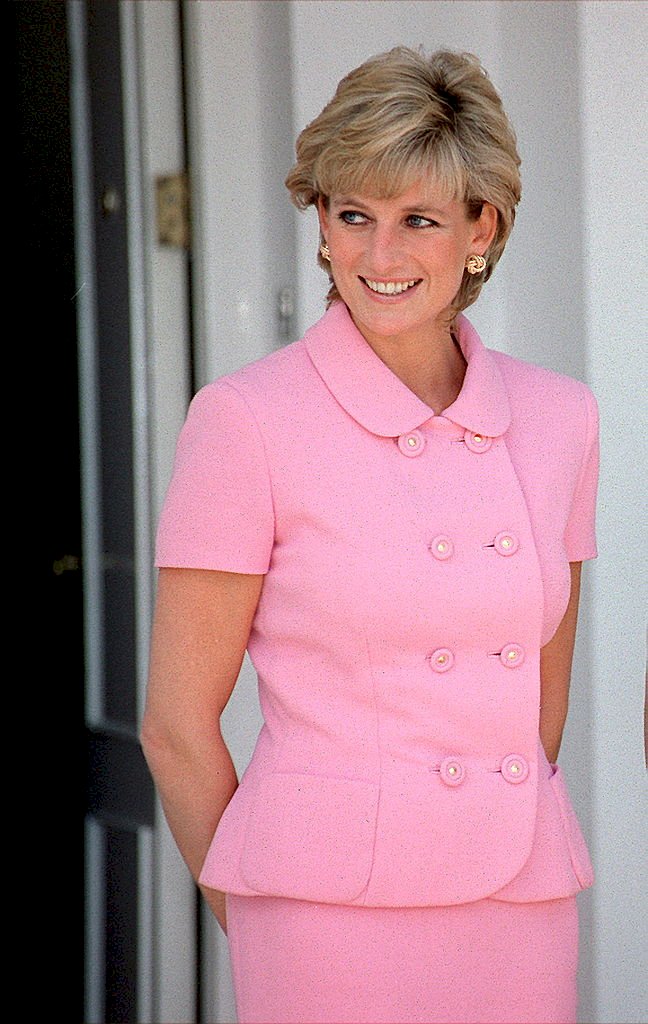 Getty Images
Princess Diana went to Buenos Aires on her official visit to Argentina in November 1995. She chose a light pink buttoned coat and pants for the occasion.
Attending Games In Scotland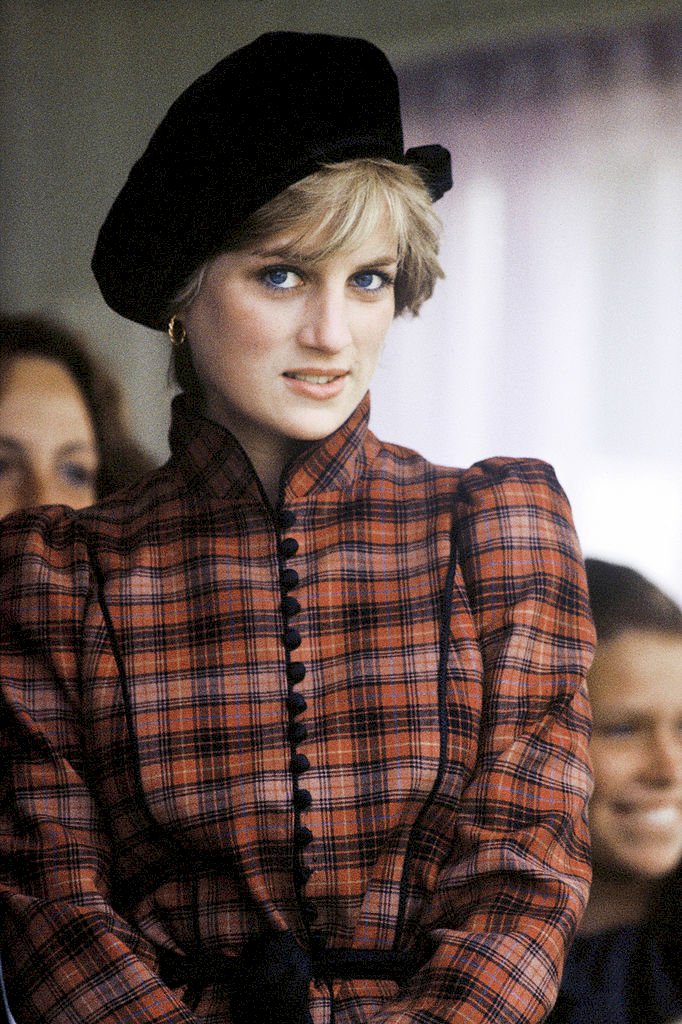 Getty Images
The Princess of Wales made an appearance at the Braemar Highland Games in Scotland in 1981. She picked a tartan suit and black tam o'shanter hat at the event.
Dancing With John Travolta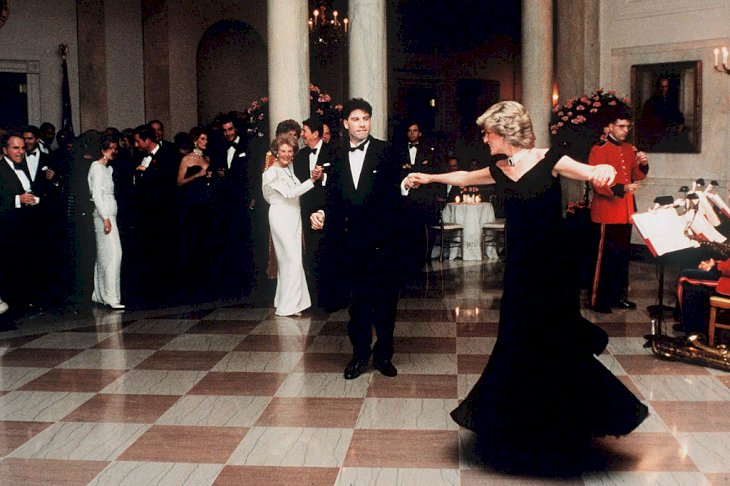 Getty Images
John Travolta and Princess Di danced while attending a White House banquet in April 1986. She looked stunning in her full-length black gown.
At The Red Cross Headquarters
Getty Images
Princess Diana attended a ceremony at The Red Cross Headquarters in Washington in June 1997. She chose a purple coat and complimented her look with a white pearl necklace.
On Her Visit To Pakistan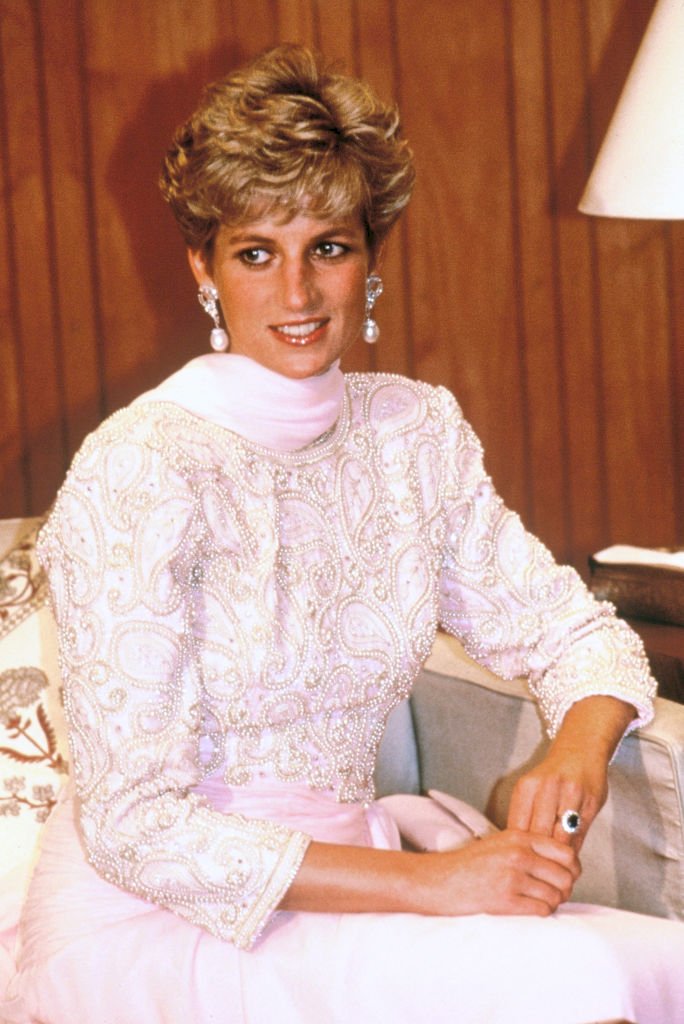 Getty Images
The Princess of Wales was a guest of honor on her visit to Lahore, Pakistan. She was dressed in a white embroidered full-length dress while she attended her reception event.
Trip To India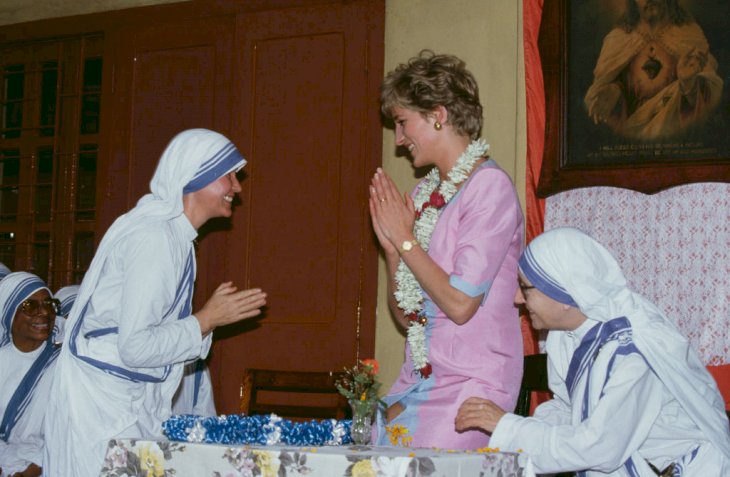 Getty Images
Princess Diana visited India in February 1992 and spent time with nuns at the Mother Teresa Hospice in Calcutta. She was warmly received and honored with a traditional garland, which complimented her pink dress.
Armistice Day In Paris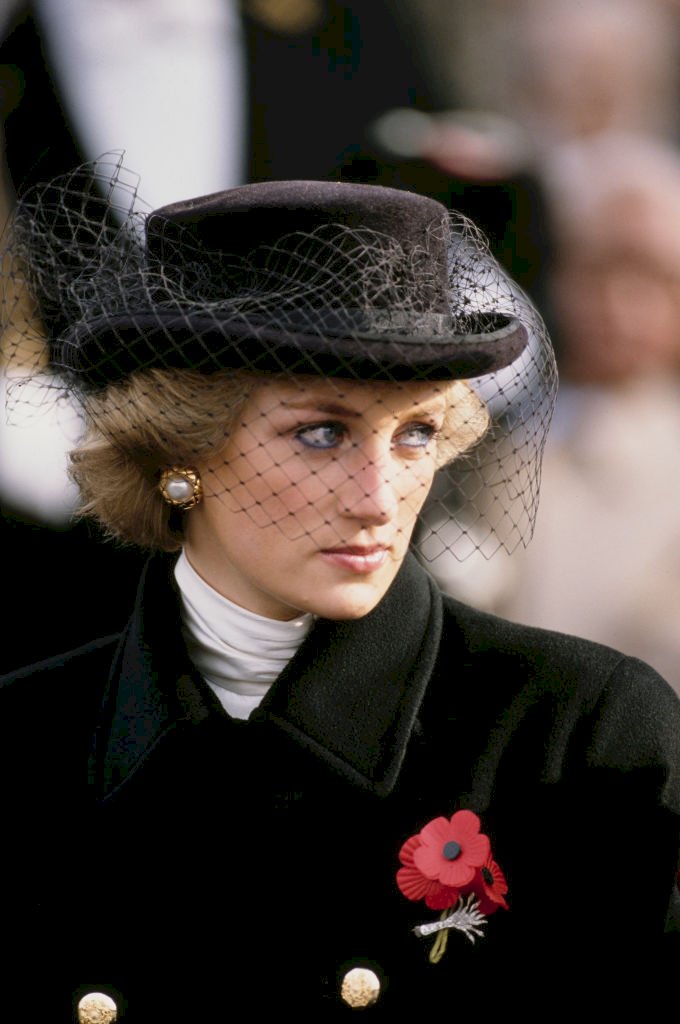 Getty Images
She attended the Armistice Day ceremony in Paris, France, in November 1988. Her black coat, paired with a hat and veil and the classic blue eyeliner, added to her elegance and style.
Fundraising Gala Dinner In Washington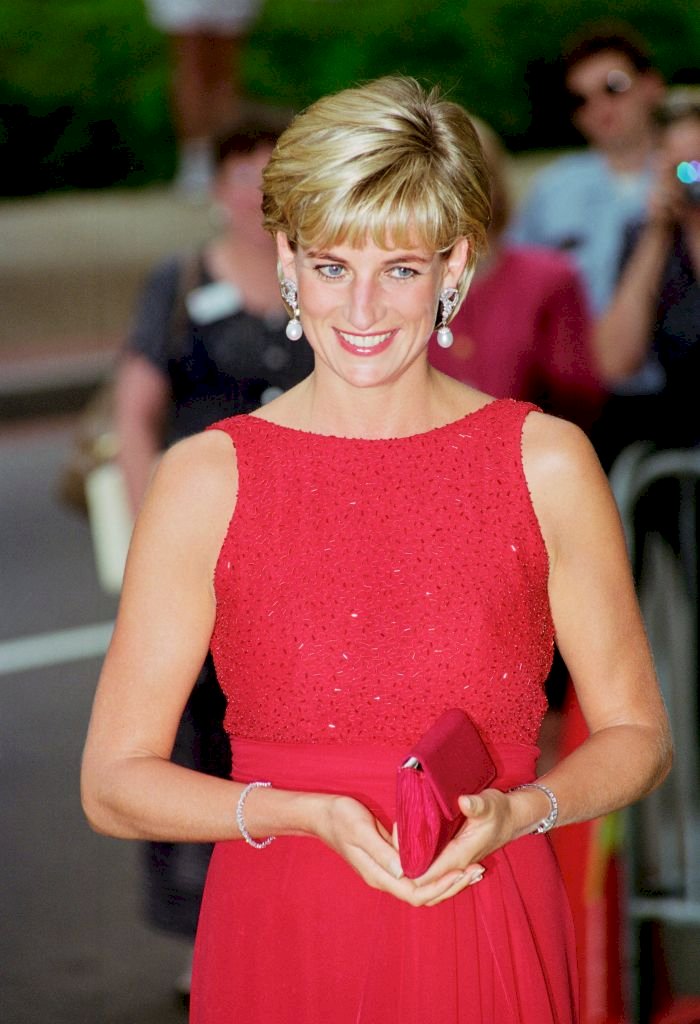 Getty Images
Princess Di attended a fundraising gala dinner for American Red Cross in Washington DC In June 1997. She picked an ethereal red dress, and paired it with a matching clutch.
British Lung Foundation Office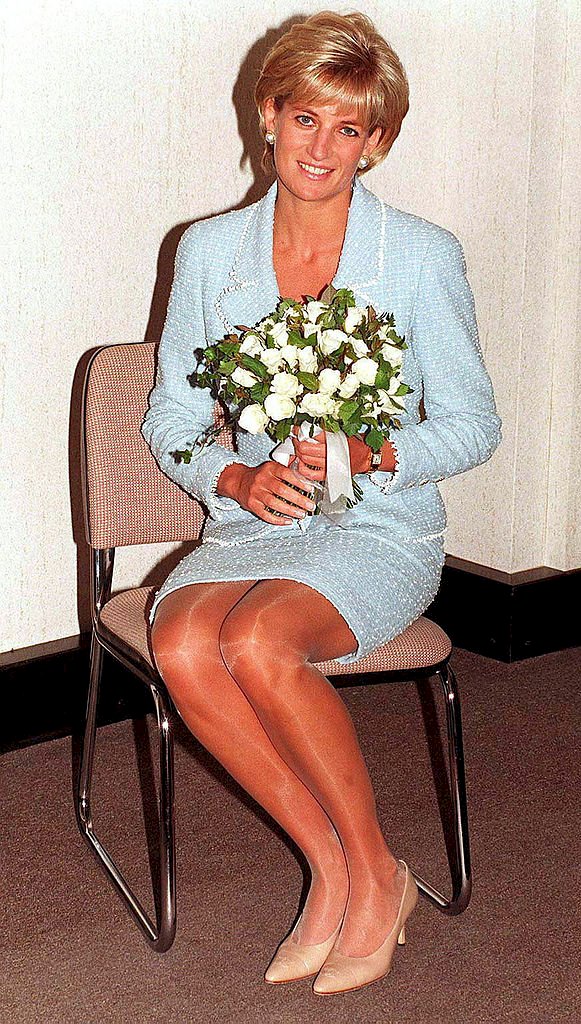 Getty Images
The Princess of Wales was presented with the first rose named after her at the British Lung Foundation Office in April 1997, in London. She opted for a light blue collar short body dress for the occasion.
Dinner In Thailand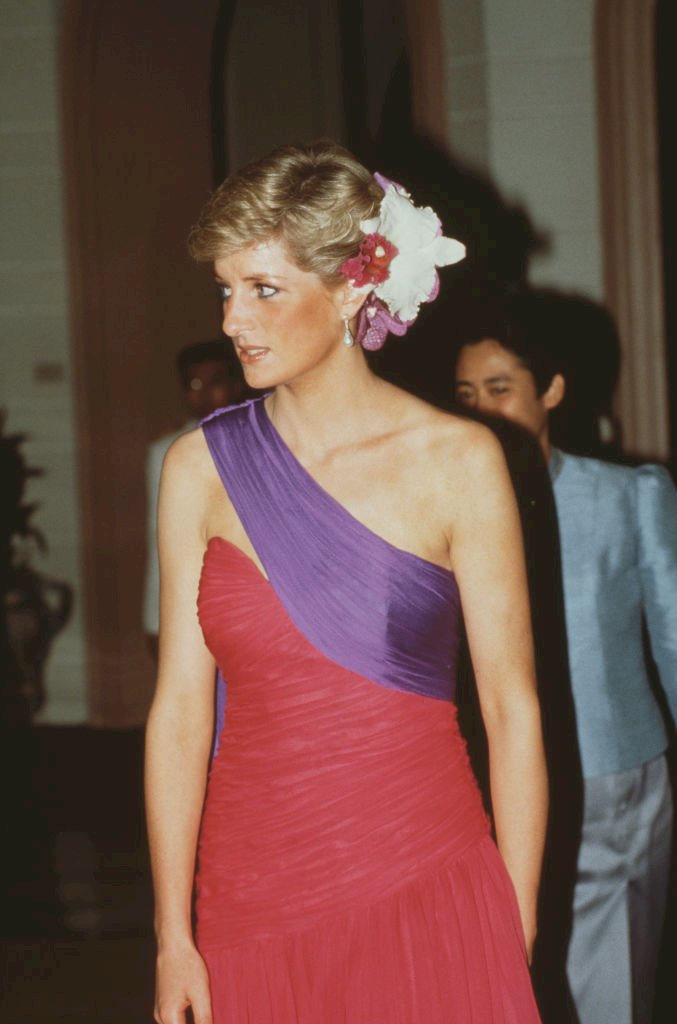 Getty Images
Princess Diana dined with the King of Thailand on her trip to Bangkok, Thailand, in February 1988. She opted for an off-the-shoulder purple dress and completed her gorgeous look with blue eyeliner and flowers in her hair.