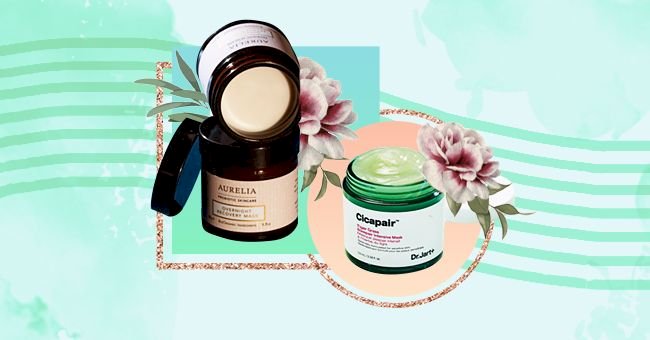 10 Overnight Masks Worth Investing In
As we spend more time in the hustle to make money and have a good life, our skin tends to take the hit. We end up being exposed to pollution and an unhealthy diet making our skin appear more dehydrated, dull, and subject to premature damage.
However, the good news is that a proper night beauty routine can help counteract the damage accumulated during the day. Besides using multiple products in our beauty regime, we need to introduce overnight face masks or sleeping masks.
Remember the term "beauty sleep?" This is not merely a cliché. The night is when most of the products are most effective because the skin is more receptive, and the skin's self-repair mechanisms are accelerated. Unlike your daytime masks, the overnight mask is transparent and presents itself in the form of an easily absorbable gel or cream.
1. Laneige Water Sleeping Mask
Laneige's mask has a gel-like texture to it, but it does not feel sticky or tacky. The moisture packed in it recharges and deeply hydrates your skin as you sleep, and even on days when you don't sleep for long, your face never looks tired.
The mask should be used two or three times a week or as your skin requires and should be the last skincare routine for the night. Rinse off with warm water when you wake up and say goodbye to dehydrated skin.
2. Sarah Chapman Skinesis Overnight Facial
This is a multi-award-winning, skin-transforming, serum-oil elixir that lifts and firms the skin while imparting a healthy, dewy glow. It is ideal for all skin types and helps to reduce inflammation and soften fine lines.
This product that includes anti-aging vitamin A and Renovage to prolong the life span of skin cells, creating a healthier-looking complexion, can also be used on your neck, cleavage, and hands.
3. Dr. Jart Skincare Cicapair Tiger Grass Sleepair Intensive Mask
With an ointment-like cream texture, this anti-blemish, intensive anti-inflammatory mask does justice at moisturizing the skin. The mask has an innovative, exclusive, and patented ingredient of the brand, the Jartbiome, a micro-organism that helps to restore the skin's microbiome.
The infusion of tiger grass helps to calm redness and soothe irritation for sensitive skin. It combats dryness, irritation, and uneven texture, thereby leaving you with skin.
4. Clinique Moisture Surge Overnight Mask
The brand has a clean philosophy, so you are sure that this mask is free from parabens, phthalates, fragrance, oil, denatured alcohol, and vegan! It benefits the skin by providing soothing and nourishing properties that help the skin hold in moisture.
Not only does it replenish lost moisture and build reserves for tomorrow, but it also ensures that you wake up and touch soft, dewy, glowing skin for all skin types.
5. Bliss What A Melon De-Stressing Overnight Mask
This mask truly de-stresses you by creating a nutrient-rich veil that brings tired, stressed-out skin back to life. It also removes dead cells and toxins for a refreshed, dewy complexion while boosting skin's defenses against stress and the environment.
It also rehydrates as it raises moisture levels and electrolytes to plump and soften the skin. To use, massage a thick layer onto dry skin for 1 min, avoiding the eye area. Let it dry before you go to bed and rinse off once you are awake.
6. Watermelon Glow Sleeping Mask
This mask, just like its name, contains watermelons, hyaluronic acid, and AHAs, which hydrate, exfoliate, and refine your pores all at once. It is perfect for all skin types and takes care of acne, dullness, dark spots, and anti-aging.
The product dries up pretty easily and does not rub off on your pillow. It works without overloading the skin, and by morning the product has all sunk in. The miracle of this product made it a best seller when it first launched.
7. The Inkey List Ceramide Night Treatment
Ceramide is naturally present in our skin as they help create a barrier to prevent permeability, thereby locking moisture into your skin, which helps prevent dryness and irritation. It may also help protect your epidermis from environmental damage.
By using this night treatment, you aid the actions of the naturally occurring ceramides. The results are a slowed down aging process, fewer fine lines and wrinkles, and a rehydrated supple skin.
8. Dr. Brandt Hydro Biotic Recovery Sleeping Mask
According to the brand, this mask has soothing peptides and a restorative blend of ceramides, fatty acids, and calming ingredients. These help to soothe, nourish, and restore hydration to the skin, leaving you with a beautifully balanced, glowing, and refreshed complexion.
With this mask, you don't have to worry about your skin feeling tight and dry. It also helps to take care of minor breakouts as the biotics stimulates your skin's natural defenses.
9. Fresh Black Tea Firming Overnight Mask
Apply a generous amount of this mask as the final step in your evening skincare routine just before you hit the bed. This envelops your skin with intensely moisturizing and firming ingredients for a lifted look when you wake.
The thick yet non-greasy formula improves skin elasticity, soothes and rebalances the skin, and firm the skin for anti-aging effects.
10. Aurelia Probiotic Skincare Overnight Recovery Mask
Feeling tired just before bed, you will wake up to hydrated, nourished, and comforted skin with this recovery mask. This treatment deeply replenishes, calms, and protects your skin so that you end up with soft, supple, and even-toned skin.
It is rich in probiotics that protect, restore and balance the skin from within. These probiotics calm your natural immune which may have been overstimulated by pollution and stress, reducing the damage caused to collagen, elastin, and healthy cells.