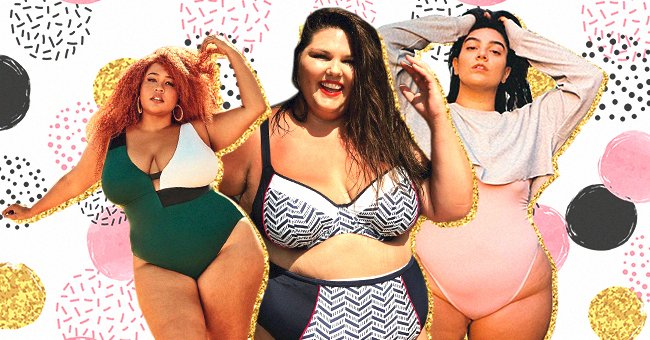 10 Plus Size Bloggers to Follow For Style Inspiration
Plus size style is taking the fashion industry by storm. From Nike extending its size range to Victoria Beckham releasing her first size-inclusive collection, achieving stylish looks regardless of one's curves has never been easier.
After 30 plus-size models appeared on the Fall 2017 runways for brands like H&M Studio, Prabal Gurung, Michael Kors, and Dolce & Gabbana, curvier girls are finally getting fashion role models to look up to. Making their mark on the industry and helping to change the narrative, here are ten of the best plus-size fashion blogs to follow for style inspiration.
1. A Curious Fancy
Ragini Nag Rao brings a quirky aesthetic to her blog, A Curious Fancy. She launched the blog in 2010 and draws inspiration from 60s fashion and vintage children's books for her looks. The blog has been recognized by numerous prestigious publications including The New York Times, Teen Vogue and Marie Claire India. The blogger hails from Calcutta and strives to stay stylish on a budget with most of her looks coming from stores like ASOS.
2. Kelly Augustine
Kelly Augustine is a 30-year old New York-born blogger who uses her platform to explore her personal style and focus on plus size fashion, Brown beauty and cosmetics, and NYC lifestyle. She uses her background in Public Relations, Journalism, Content Creation and Influencer Marketing to produce quality content. Her efforts paid off and she recently landed a Fashion to Figure collaboration with her longtime friend Essie Golden.
3. And I Get Dressed
"I love getting dressed and I care about my aesthetic and I don't want what's typically offered to me, so I'm in this battle to get dressed. It should be a lot more simple than that."

said Kellie Brown of And I Get Dressed at a Man Repeller round table.
And I Get Dressed (AIGD) is an online community founded by Kellie Brown. She initially started the site as a personal blog but it has since evolved into a global network. The community aims to highlight style, beauty travel, and lifestyle beyond perceived "limitations" of the size of one's body.
4. Nadia Aboulhosn
Plus-size model Nadia Aboulhosn is known for being down-to-earth. She is recognized for her signature bodycon style. The stunning influencer has featured in fashion publications including Teen Vogue and Lucky. Most recently, she launched a size-inclusive clothing line that includes alluring and streetwise pieces.
5. Nicolette Mason
Nicolette Mason is one of the most recognizable plus-size fashion bloggers. She gained recognition through Marie Claire's "Big Girl in a Skinny World." She is also a close friend of Christian Siriano. Currently, Nicolette is a blogger, creative consultant and fashion designer for brands like ModCloth and Addition Elle.
6. My Curves & Curls
Blogger Assa Cisse was born in Mali and currently writes from Canada. She launched the site My Curves & Curls to inspire self-love, positive body image and educate women on how to develop their personal styles and increase their confidence. The 5-foot-11-inch is a size 18/20. She has partnered with numerous brands and shares her perspective on everything from fashion to travel, style, and motherhood.
7. GabiFresh
Gabi Gregg hails from the Windy City and started GabiFresh in 2008. She decided to take up blogging after being unable to find an entry-level job after graduation. Nine years later, blogging has become a full-time job. She has since appeared in publications like Teen Vogue, Glamour, and The New York Times. She has collections with brands like swimsuitsforall, Fabletics and Playful Promises.
8. From the Corners of the Curve
From the corners of the Curve is the brainchild of Callie Thorpe. She describes herself as "a thirty-year-old sassy Welsh gal who loves to chat on the internet and somehow I managed to forge a career out of it."She is also a speaker, writer, model, and podcast host. Her blog aims to be a safe "body shame-free" site about fashion, food and plenty of travel.
9. Amarachi Ukachu
Amarachi Ukachu is a Nigerian-American blogger. She currently lives in New Orleans. She has an "unhealthy obsession with loud vibrant prints and big curly hair." She has her own clothing line with bright and bold colors inspiring others to embrace color and prints regardless of their size. Her blog discusses everything from fashion to yoga.
10. Curvy Girl Chic
Self-proclaimed serial shopaholic, Allison Teng is the stunning blogger behind Curvy Girl Chic. The Asian American, born-and-raised California girl started the blog in 2009 as a creative outlet. She wanted to connect with other plus size, curvy girls who loved fashion, beauty, and shopping.
Her blog is a one-stop-shop for style inspiration, trend and shopping spotlights, and the latest news on plus size fashion. The Curvy Girl Chic blogger has been featured in Glamour, People StyleWatch and Seventeen.