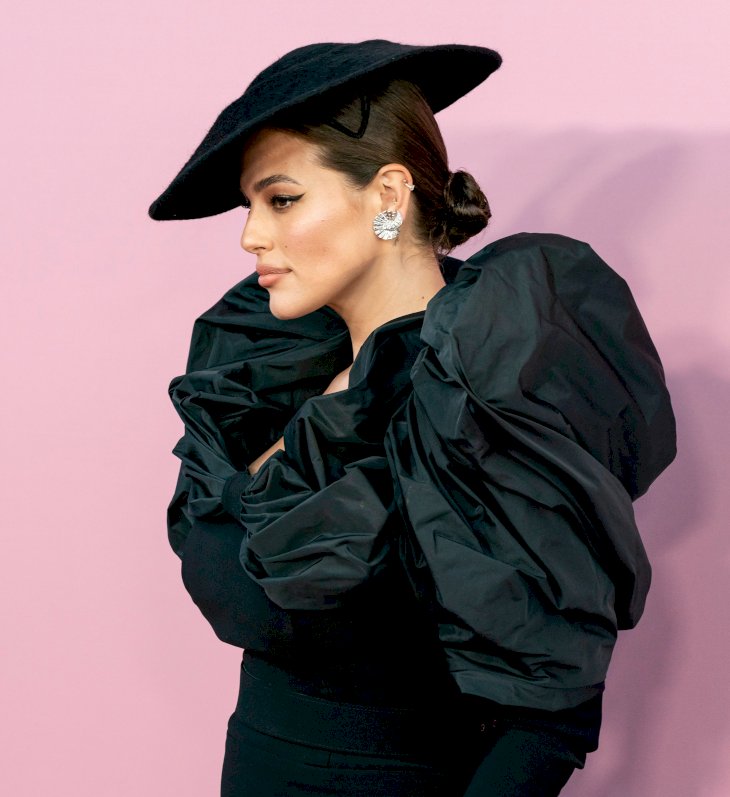 10 Plus-Size Models and Instagram Influencers to Follow
Social media sites like Instagram have grown in popularity over the years. Along with the growing influence of social media, is the rise of diversity and accessibility in the world of fashion.
The new wave of curve friendly content comes as a result of more and more girls confidently showing off their stunning plus-sized figures. For girls who aren't the size of average models in the industry, finding style icons they can emulate used to be difficult.
However, these ten plus-size Instagrammers and models are putting an end to that problem. Here are ten curvy girls worth following:
1. Jada Sezer
Jada is an inspiration to anyone with a GG bra size. Not only did the model and body acceptance activist land the 2019 December cover of Women's Health, but she also completed the 2018 London marathon in nothing but her underwear.
'Then, this year more than ever, I was like, I feel like it would be great to see somebody with my body type on that show – just lounging around by the pool in a bikini, just enjoying life. The producers were lovely and it was an interesting opportunity, but then it made me really think – how would I feel coming out as a produced version of me, and not being truthful?'

said Jada about turning down the opportunity to star in "Love Island."
2. Stephanie Yeboah
Stephanie Yeboah works as a freelance writer, public speaker, and fat acceptance advocate. The multi-award nominated plus size fashion blogger started her writing journey in 2009. Her plus size blog, Nerd About Town, has been around for over 10 years.
She regularly addresses topics like body positivity, race, intersectionality in feminism, and dating from the perspective of a plus-size woman of color. She has also written pieces for Stylist Magazine, Elle Magazine, GQ, The Evening Standard and Who What Wear.
3. Ashley Graham
Ashley Graham has turned the modeling world on its head. She was the first plus-size model to feature on the cover of Sports Illustrated's swimsuit edition. She was also on the Forbes' 2017 list of the World's Highest Paid Models.
"Don't fall into the trap of sacrificing your self-esteem for affection and acceptance. No matter what your size, you are a sexy goddess. Remember that."
4. Marquita Pring
Marquita is a 6-foot-tall upstate New York native who was one of the models in the 2020 Sports Illustrated Swimsuit issue. Pring also walked the runway during New York Fashion Week for Christian Siriano and Tommy Hilfiger in September
"To me the term 'plus size' is completely outdated and just unnecessary. I immediately think, 'Plus what? There's an average, normal size that we should all be and anything more than that needs to be called something different?' You're your size — and that's it."
5. Tash Ncube
Tash is one of MUSE Model's Curve division models. She has walked multiple runways over the years, however, she does not only rely on her looks to be successful. She is also studying to be a lawyer.
"My best life? Yeah, I'm living that..."

reads one caption on her Instagram page.
6. Olivia Campbell
Olivia is in no way the typical model type. She is best known for her online profile as @CurvyCampbell and has more than 172k followers.
Olivia uses her platform to promote a message of self-love and body positivity. She was even nominated as Disruptor/ Changemaker category at the Cosmopolitan Influencer Awards 2018.
7. Brielle Anyea Cunningham
Brielle earned herself a spot on this list when she became a 2019 Sports Illustrated Swimsuit Search Finalist. She is an International Model and Influencer.
She uses her platform to spread her message of body positivity and diversity in fashion. Brielle has also worked with brands including ASOS, Nelly, Kohl's, Nike, & many more.
8. Bella Golden
Discovered after she commented on Iskra Lawrence's Instagram account, Bella Golden was scouted by a plus-size modeling agency. At the time she had been working as a character performer at Disneyland. She left the job to pursue a career in modeling and is now signed with international agency Wilhelmina.
"I was very lucky that the first agency I was with actually discovered me through Instagram."
9. Leslie Sidora
Leslie Sidora is a French and Mauritian model who was raised in Paris. She made her first appearance in Forbes after her body-positive campaign with PrettyLittleThing. Since then she has gone on to appear in multiple campaigns including SAVAGExFenty, GOOD AMERICAN, Forever 21, H&M, L'oreal, River Island, OYSHO, ASOS.
Leslie is known for embracing her voluptuous curves. She regularly tells her followers to follow a healthy lifestyle and lives by the motto:
"Smiling makes you look better than eating kale."
10. Lauren Nicole
Lauren Nicole is a size 18/20 plus-size blogger who suffered from body dysmorphia. However, she was scouted on Instagram and decided to take a chance and modeled swimwear. She explained the experience to Cosmopolitan saying:
"I started posting more personal style images on my blog in 2016 and then an independent plus-size brand, 113, found my Instagram and said they would love to work with me. At that point, I just thought it was on a blogger level, but they asked if I would like to become a brand ambassador and within that came modeling."