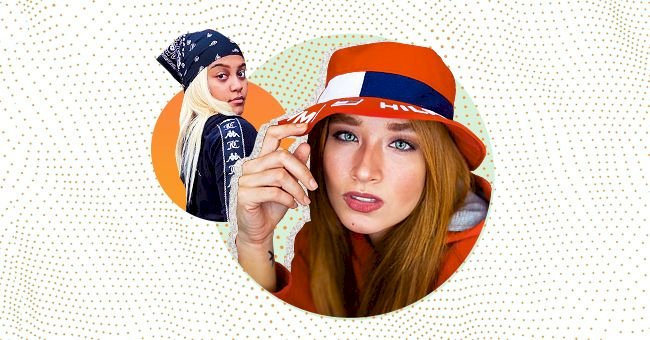 10 Popular Fashion Items From The Early 2000s That Are Making A Comeback
Fashion is quite cyclical. From 90s blue eyeshadow making a summer comeback to chunky shoes, trends often repeat themselves.
That means that if, at childhood or adolescence, you, for some reason, did not get a pink velour tracksuit like from "Mean Girls" movie or a Panama like Christina Aguilera, now is the time. After all, the 2000s are back with all their diversity and splendor.
Here are the top-10 things from the 2000s that have successfully teleported back into fashion today. Spoiler: low-rise jeans won't be useful for us yet, but who knows what will happen in a couple of fashion seasons.
1. Bucket Hat
Bucket hat makers should say to the creators of the series "Emily in Paris" and costume designer Patricia Field "Thank you!" from morning to evening in unison. Since the appearance of this Netflix hit, Panamas have become almost the most coveted headwear currently.
No longer just a symbol taken from hip-hop performers from the 2000s, bucket hats make their way into high fashion. Paired with elegant coats and high-heeled shoes, it is now a classy outfit completer.
Velour Tracksuits
Another remarkable comeback happened just recently. Paris Hilton and Kim Kardashian remembered their perky youth and decided to resurrect velour tracksuits.
Ten years ago, celebs used the closet staple for everything from quick runs to the supermarket to parties. I guess comfort does stay in fashion for decades.
Bandana
In the 2000s, the use of bandanas knew no bounds. From Jennifer Lopez wearing one on the VMA red carpet to Christina Aguilera using it during a press conference and Beyonce making a top out of another, bandanas were everywhere.
Needless to say, we aren't surprised that it's back again. Everyone from Bella Hadid, Kim Kardashian, and Kaia Gerber have been spotted wearing them.
Micro Skirts
In the 2000s, every "mean girl" wasn't complete without an ultra-short skirt. The pink color of this controversial item was incredibly chic.
Today designers are somewhat simplifying the ultrashort skirt. Now micro shorts are hidden under it to save the wearer from embarrassing Lindsay Lohan inspired moments.
Stretchy Tops
The 2000s were also the era of youthful romanticism. While "school queens" competed with each other in the amount of rhinestones on jeans and modest girls wore stretchy tops.
Revisiting Britney Spears' video "I was born to make you happy," girls are once again embracing the sparkly and stretchy half tops. Stretchy crop tops have come back with a bang.
Trucker Hat
Baseball caps once replaced trucker hats. However, TikTok influencers are working hard to prove that the cap has not lost its relevance.
Young bloggers love the half-mesh cap with a curved visor. Joining the recent resurgence, the Hilton sisters and their friend Nicole Ricci have dug out their old cap collection too.
White Tank Tops
This T-shirt came out of the linen closet in the 2000s. Previously no one could have imagined that it would become a staple worn under clothes.
Paired with a cute jacket, simple jeans, it is the perfect chill outfit. Or draw inspiration from rebellious icons like Avril Lavigne and pair it with leather.
Tiny Scarves
Fashion critics have often called these scarves terrible, tasteless and useless. But that didn't stop them from trending in the 2000s nor from making a comeback this year.
These scarves can complement a casual jacket, add charm to a simple T-shirt, and make friends with basic loose-fitting dresses. Or simply to add a cute touch to an old handbag.
Wide Belts
The ultimate waist cincher in every fashionistas arsenal is the waist belt. Even the Kardashian sisters, who rose to fame in the early 2000s, have perfectly incorporated these belts into their wardrobe.
They continue to use the belts to trick the eye even now. It is a simple and visually appealing way to look a little slimmer.
Headbands
Indeed you or your older sister had their collection of headbands. Especially once "Gossip Girl" rose in popularity because who could resist Blair Waldorf's incredible fashion sense.
So it's time to look into the archives. Headbands have regained their popularity, and now they're not just reserved for Upper East-Siders.