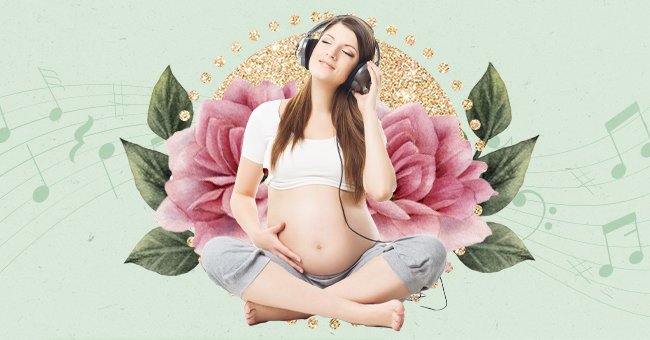 10 Pregnancy Podcasts Worth Listening To
With around 4 million babies born every year in the United States, pregnancy is extremely common. Yet the experience can still feel so isolating for some parents.
Pregnancy podcasts are a great source of information and encouragement. It also helps to feel like you're not alone and there's a community of people out in the world who are sharing in the experience in their own way.
While podcasts may be entertaining and educational, if you have medical concerns, it's advised that you consult your OB-GYN, midwife, or another healthcare professional for medical concerns around pregnancy or fertility. Here are some of the best pregnancy-related topics you can listen to:
Birthful
"Birthful" is a podcast that covers a wide range of pregnancy-related topics from birth and postpartum. The episode includes insights from knowledgeable professionals and new parents who discuss their journeys.
Pregnancy Podcast
"Pregnancy podcast" provides support to expecting parents through evidence-based information to help them through pregnancy and parenting.
The Birth Hour Podcast
"The Birth Hour" has real stories about childbirth and pregnancy. The different episodes explore different birthing options including, hospital birth, home birth, hypnobirthing, and a lot more in an interview-style format.
Doing It At Home
"Doing It At Home" focuses on natural home births with midwives. Parents looking to explore home births can search the hundreds of episodes find out more about home birth, so they're more comfortable and feel more prepared.
The Single Mom Show
"The Single Mom Show" is focused on empowering single mothers to become their best selves. They share helpful resources and tips about parenthood, speaking about the importance of a holistic life, addressing mental health, self-care, and relationships.
Birth Stories in Color
"Birth Stories In Color" is a highly informative and educational podcast that focuses on telling stories about pregnancy, birth, and parenthood, in many forms. While everyone's pregnancy and parenthood journey may be unique to them, hearing other stories can help parents get some perspective.
Outspoken Voices
Outspoken Voices is a podcast created for LGBTQ+ families and addresses some of the pivotal ups and downs; LGBTQ+ families face regarding pregnancy, adoption, surrogacy, and parenthood.
If These Ovaries Could Talk
This lively show for LGBTQ+ families addresses issues like adoption, surrogacy, and sperm donation. It can be comforting while building a sense of community to hear the experiences of others and how they differ or share similarities.
Plus Mommy Podcast
Author, childbirth educator, and "Plus Mommy" Jen McLellan talks about plus-size pregnancy, motherhood, and body positivity.
Beat Infertility
"Beat Infertility" is a podcast focused on addressing infertility. While you may be working with a medical practitioner to help you with fertility issues, but this podcast brings encouragement, talking about relatable issues regarding infertility.