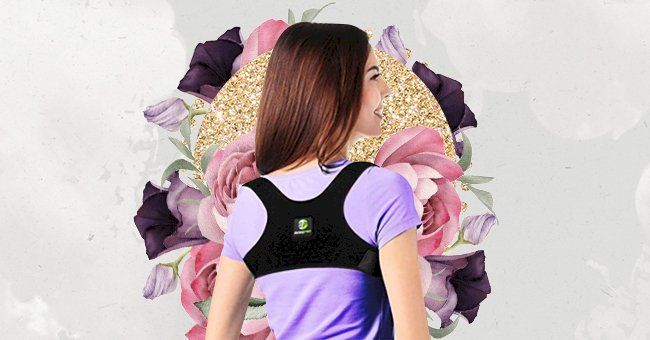 10 Products To Help With Your Posture And Ease Back Pain
Among the many things that the past year and a half have forced us to think about is a posture that has become the topic of conversation for many.
Let's face it, working from home days may be spent just about anywhere from your home office desk to your dining room. And some days, working from home might turn into working from a sofa or even bed.
However, the momentary convenience takes its toll after hours of sitting results in backaches and poor posture. These products can help ease or reduce backaches and pains.
BackEmbrace
The BackEmbrace is stylish and effective in promoting a better posture by retracting the shoulders. While the straps are adjustable, plus sizes are sadly lacking with this brand.
Back Posture Corrector
This can be worn under or over clothing while the modified eight-figure works to support your upper back. It can feel uncomfortable for some users under the armpit.
'EPHEX Height Adjustable Laptop Desk Stand Laptop Table Stand up Table Standing Desk
Having your desk at the wrong height can put a strain on your neck and spine. This adjustable table will allow you to adjust the table to your preferred height.
Aspen Lumbar Support Back Brace
For drug-free pain relief from lower backaches, lumbar support is a top pick for treating lower back issues. Also, it has a pulley system to let you adjust the compression.
Back Backboard
Eliminate slouching while you work. This is a staple for your at-home working station or the office desk. The flexible backboard supports the natural curvature of the spine, reducing tension in the neck and overall back areas.
Marakym
If you don't mind spending some time figuring out how to put this correctly, this brace is ideal. It's also budget-friendly and lightweight.
Upright GO Posture Trainer and Corrector
Receive notifications of poor or slouched posture with gentle vibration while you're sitting at your desk at work or home.
Support your, back, your shoulders, and your neck. Note that the design is bulky so it may show even when worn underneath your clothing.
Gaiam Classic Balance ball Chair
Part gym, part office. The balance ball chair provides core strengthening comfort and ergonomic back support to help promote spinal alignment.
BetterYou Magnesium Flakes
Magnesium is well known for its ability to soothe and relax tense muscles so, if you feel like you have a backache, have a good soak in the tub with these flakes.