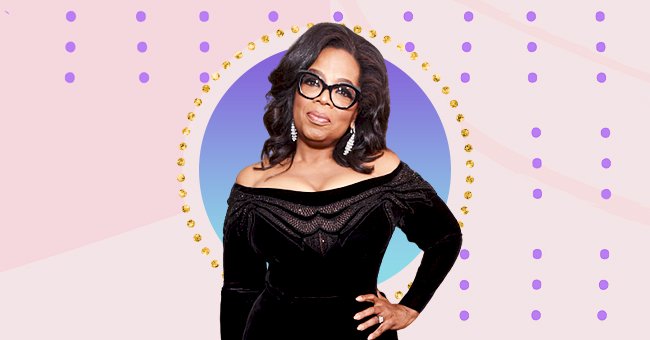 10 Quotes From Oprah Winfrey To Remember On Difficult Days
Probably one of the most popular and inspiring women to grace our television screens, Oprah Winfrey is the ultimate inspiration. With a life filled with stumbling blocks, the successful talk show host has earned the right to impart wise words to her fans.
From her gripping interviews to her column "What I Know For Sure" in "O," she is revered for her clever way with words and nuggets of wisdom. Over the years, she has become known for never holding back her thoughts and always meeting life's most difficult curveballs with a stubborn persistence.
Thus, it should be no surprise that she has a few choice words to help her fans navigate the bitterest moments. Here, some of our favorite quotes from the stunning TV personality over the years.
1. Being A Woman
"We have to make the choice—every single day—to exemplify the truth, the respect, and the grace that we wish for this world."

- Oprah in the April 2019 Of "The Oprah Magazine."
2. About Grudges
3. On Courage
"The great courageous act that we must all do, is to have the courage to step out of our history and past so that we can live our dreams."
4. On Taking Risks
"Do the one thing you think you cannot do. Fail at it. Try again. Do better the second time. The only people who never tumble are those who never mount the high wire."
5. Be Persistent
"Passion is the log that keeps the fire of purpose blazing."

- Oprah in the September 2003 Issue Of "The Oprah Magazine."
6. Validation
7. Find Your Passion
"Everybody has a calling. And your real job in life is to figure out as soon as possible what that is, who you were meant to be, and to begin to honor that in the best way possible for yourself."

- Oprah Winfrey
8. Embrace Change & Growth
"The whole point of being alive is to evolve into the complete person you were intended to be."
9. Spirituality
"It's the greatest discovery of life: to recognize that you're more than your body and your mind."

- Oprah in the May 2008 Issue Of "The Oprah Magazine."
10. No Space For Bad Relationships
"Good riddance to decisions that don't support self-worth."

- Oprah in the March 2010 Issue Of "The Oprah Magazine."