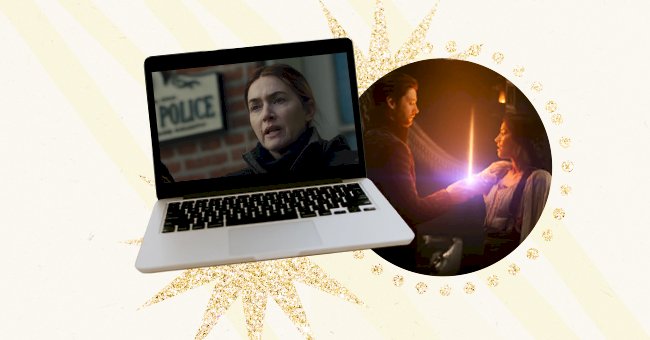 10 Shows To Stream This April
There is nothing like tuning in to binge-watch an exciting show after a busy week. However, if you've ended up here, chances are you are feeling a bit lost with the numerous options available. Don't fret. We are here to help.
Streaming services are lining up their very best for us in April, and we are living for it. Frankly, that is an excellent problem to have. We aren't playing favorites, from novel adaptations to thrillers, and have picked the best shows coming to HBO, Hulu, and Netflix.
If you are stuck in the house, plan a watch day with your housemates or get your family and friends into the fun by hosting an online watch party. Now to the recommendations, here are ten shows to stream in April.
The Handmaid's Tale, Season 4
Get ready, fans of "The Handmaids Tale," season four is coming to Hulu this April. The series will continue where season 3 left off. After June Osborne decides to remain in Gilead to find her daughter, she loses her chance at freedom. The show premiers April 28 on Hulu.
The Real Housewives of Beverly Hills, Complete Season 10
Good news, reality TV buffs, the girls are back. Hulu will air the complete 10th season of "The Real Housewives of Beverly Hills" on April 15. All the original cast will return except for Lisa Vanderpump. Actress Garcelle Beauvais will also join them.
Shadow and Bone
If you are in the mood for some high octane drama, Netflix's highly anticipated YA fantasy series Shadow and Bone is your best bet. The adaption comes from the Grishaverse novels by Leigh Bardugo. At once, the story is a coming of age story and a heist, all set in a fantastic world. The series airs on April 23.
Thunder Force
Fill your April with laughs. Thunder Force is a comedy film about a world overrun by supervillains. However, when ordinary people are given the powers to fight back, hilarity ensues. The series is due to air on April 9 on Netflix.
Concrete Cowboy
Idris Elba and Caleb McLaughlin (from Stranger Things) stars in this intriguing Netflix family drama about a father and his estranged son who exist in a vibrant cowboy subculture. If you have read the source material from the novel 'Ghetto Cowboy' by G.Neri, you are in for a treat on April 2.
The Nevers
Over on HBO Max is the period drama The Nevers. The six-episode show follows Victorian women with supernatural powers after a strange event. However marvelous, many wish to kill their kind, and it's up to Amalia True and inventor Penance to save them all. Tune in on April 11.
Mare of Easttown
Fans of Kate Winslet will be glad to know the actress shall be showing off her acting chops in a new limited series on HBO Max. Winslet will play a small-town Pennsylvania detective who investigates a gruesome murder even as her life collapses around her. The series airs on April 18.
Sasquatch
If you are a documentary buff, you may want to check out this strangely wacky documentary airing on April 20 on Hulu. The doc follows David Holthouse as he tries to uncover the murder of three cannabis farm workers whose death is blamed - on a Sasquatch. However, as he follows the trail, Holthouse discovers much more than anticipated.
Stowaway
It's time for some space adventure. Netflix has lined up a pretty stellar cast in Anna Kendrick, Daniel Dae Kim, Shamier Anderson, and Toni Collette. All goes haywire when a stowaway is discovered on a spaceship during a mission to Mars. To find out what happens in the film, tune in on April 22.
Mortal Kombat
Lastly comes Mortal Kombat, the third adaptation of the beloved video game in 25 years. In this installment, Lewis Tan plays a mixed martial arts fighter. Tan's character possesses a hidden lineage and is responsible for recruiting fighters who must protect the Earthrealm. Watch how it all goes down on April 23 on HBO Max.