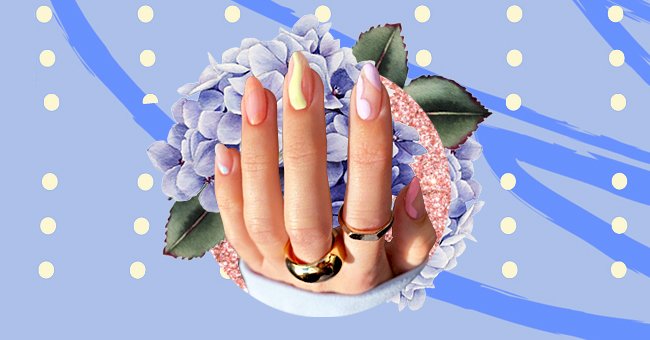 10 Simple Yet Striking Nail Inspiration Ideas From Instagram
Making a nail appointment may be as simple as a few steps but picking a manicure isn't so easy. A woman who gets her nails done often may need a little extra help regarding a fresh set's inspiration.
Getting your nails done is one of the many ways to pamper yourself, making the action exciting. Picking out a design, color, and shape for a fresh set is also quite exciting, except when you're all out of ideas.
One solution to the manicure style problem is to rely on your partner to help you pick a set. The other answer is to turn to Instagram for the best and most unique nail inspiration for a manicure you'll love.
Pretty In Pink
Add some sparkle to a classic pink manicure to add more femininity to your look.
A Touch Of Blue
You can never go wrong with a neutral set, but adding a pop of color will add some dimension and flair.
Accent Nails
Pick your favorite color and add some bold nail art to one or two fingernails for a little pizzazz.
Glittery Gothic
Dark nails are always chic with a gothic touch. Add some sparkle to elevate the look even further.
Lovely In Lilac
Lavender and lilac are trending colors right now, making them the perfect base for some simple nail art.
Icy Nails
Match your nails to your favorite Saweetie song and be the 'Icy Girl' of your dreams with this cool set.
Sparkling Confetti
These nails are a great reminder that there is always something to celebrate, even if it's just your new tips.
Turquoise Bling
This set reminds us of the beach that Kim Kardashian lost her diamond earring in; it's very blue and super sparkly.
Pastel Swirls
Negative space manicures are super trendy right now, and the pastel swirls make the trend even cooler.
Grey Area
A cool neutral tone with a few accents is the perfect pick for keeping it pretty and simple.