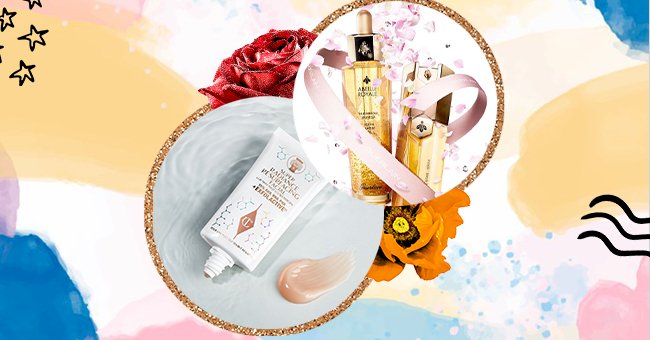 10 Skincare Products That Were Launched In February 2021
By the end of 2020, almost everyone realized that self-care is an important aspect of life. This dawned on most people because they had to stay at home for longer periods and had more time on their hands to focus on their skin.
Hygiene and body care are important aspects of our lives that should receive quality attention. To do this effectively, you need to know your body needs, skin type, and the right products you need to take care of yourself.
Once you imbibe a great skincare routine, you will notice that your skin will be restored to its natural balance, it will be healthy, and your glow will be on a different level. Below you will find essential products that were recently released and have been said to produce truly exceptional results!
1. My Refreshments - Pearly Body Wash
This is a vegan body wash that is free of parabens, phthalates, and sulfates. It is said to be formulated without gluten and nut allergens. We all know that a suitable cleanser is gentle on the skin and does not dehydrate it.
With the Shea Butter, Vitamin C, and Olive Oil infused into this wash; you are sure not to feel dry as your skin will be further moisturized. Vitamin C does not only make you smell good but is also an antioxidant that helps even skin tone and prevents fine lines, scars, and dullness.
2.Klur - Surrounding Surfaces
This product was specially made to support SummaEveryThang Community Center's efforts, which provides free organic produce boxes to families in the Watts and South Central Los Angeles communities.
Besides helping others, Surrounding Surfaces contains Australian sandalwood, clary sage, and notes of sweet orange and eucalyptus functions to repair neglected hands and depleted cuticles.
3. Charlotte Tilbury - Resurfacing Facial
This is not called a miracle in a tube for no reason! It resurfaces, hydrates, and adds radiance. This is a way to achieve that quick glow your skin desires. It also promises to help slough off dead skin cells, greyness, and tiredness.
All thanks to ingredients such as avocado oil, hyaluronic acid, aloe vera, glycerin, allantoin, glycolic acid, and more, your skin is about to look dewy and plumped up while having a reduced appearance of lines and wrinkles.
4. Guerlain - Abeille Royale Serum
This is Guerlain's anti-aging secret made from corrective technology. The Double R Renew & Repair serum has a soft-peel treatment that is highly effective action on the visible signs of aging such as loss of skin elasticity and firmness, wrinkles, dull skin, imperfections, large pores.
As we grow older, we need proper skincare, and the earlier we introduce these, the better we get to age like fine wine. The goal is to age accordingly and not faster than we should.
5. L'Occitane - Immortelle Divine Eye Balm
Retinol is excellent for the skin as it helps eliminate and reduce signs of aging and improves the skin's texture. This product uses naturally-derived alternatives to retinol that are gentle to your skin yet effective in enhancing your skin's volume and structure.
Also, shea butter has been added to help nourish the eye contour and defy visible aging signs. The product boasts of a 28-day remarkable difference and is worth a try.
6. OUAI - Curl Crème
Every curly girl wants curls that pop, and OUAI's curl creme helps shape curls while maintaining the hair's natural texture and protecting hair from humidity. The coconut oil & babassu oil makes your curls soft, seal damaged cuticles, and enhances shine.
Suitable for both wavy and curly hair, this product can be used both on wet and dry hair. Now you don't have to wait for wash day for your curls to pop.
7. L'oreal Paris - Hyaluronic Acid Serum
The benefits of Hyaluronic acid once you hit your thirties are too numerous to mention. It has proven extremely beneficial and helpful in treating and preventing aging processes by reducing visible wrinkles and fine lines.
With a 1.5% concentration, your skin will look visibly plumped, feel firmer, and more elastic in one week. Apply to damp skin and massage it into your skin.
8. WOW - Onion Black Seed Hair Oil
Onion oil is rich in sulfur and, when applied to the scalp, improves blood circulation and promotes hair regrowth. The sulfur can also prevent dandruff and enhance collagen production, which is essential for hair growth.
In combination with black seed oil, which protects hair from sun, UV rays, a rebalancing and restructuring action will kick in on the scalp. Use overnight for softer, more manageable hair!⁠
9. Booby Tape - Firming Breast Lotion
No woman wants sagging breasts, and so women invest in having their boobs look better. The un-roasted shea butter, avocado seed extracts, and bentonite in this lotion will hydrate, firm, and strengthen delicate breast skin.
The triple-action product aims to reduce the appearance of cellulite and stretch marks! Remember that not all cosmetic products work overnight and so you have to be patient and consistent to see visible results.
10. Rachel Zoe Fragrance - Discovery Set
The brand's first-ever fragrance collection caters to both the strong and feminine side of women. These scents were designed for you to empower you, embrace your instinct, and be the fearless warrior you are.
The four-fragrance collection, which is ideal as a gift, was dubbed 'Warrior,' 'Empowered,' 'Instinct,' and 'Fearless.' Having all four means, you don't have to choose!