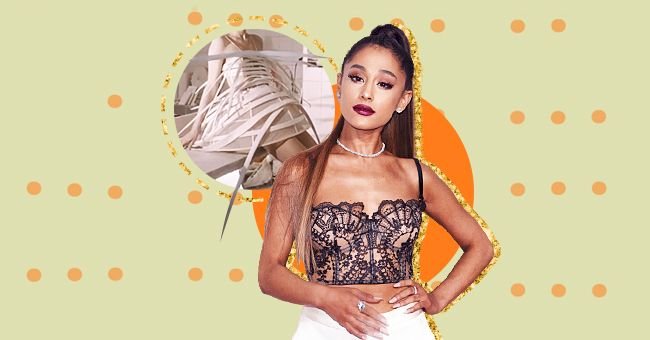 10 Stars We'd Love To See In These 2021 Spring-Summer Hauté Couture Pieces On The Red Carpet
It's been a fantastic season for hauté couture, and we can't wait to see which styles impressed the stars. Awards season is coming up, meaning our favorite celebrities are due to dress to the nines.
This year's spring-summer hauté couture season proved that the pandemic couldn't stop creativity. Designers went all out with the bold and innovative garments that they showcased to the world.
The impressive runway shows and virtual displays may have been fantastic, but we need more. Take a look at ten hauté couture garments that we'd love to see specific celebrities wearing this award season.
Florence Welch For Dior
Florence may be a Gucci girl, but we can't help but dream about how magical she'd make these celestial styles look.
Lili Reinhart In Ziad Nakad
Riverdale's Lili Reinhart would look fabulous in this dreamy and feminine design by Ziad Nakad.
Farhad Re On Ariana Grande
This playful and unique Farhad Re design would be the perfect Ariana Grande performance outfit.
Zoe Kravitz In Chanel
Zoe Kravitz would look incredibly chic in this black Chanel gown and the sunglasses to match!
Zendaya In Couture Dior
This embellished tulle masterpiece would look perfectly regal on the youngest best actress Emmy winner.
ATELIER GUSTAVOLINS For Lily Rose Depp
Lily Rose can channel her dad in stilettos in this couture menswear ensemble from a few seasons ago.
Lady Gaga In Stephane Rolland
This architectural garment is the perfect mix between classic and crazy, perfect for Lady Gaga.
Maison Rabih Kayrouz For Yara Shahidi
Yara Shahidi would look stunning in this slightly bohemian gown with a vibrant color.
Cara Delevigne In Jean Paul Gaultier
Supermodel and actress Cara Delevigne would make the perfect punk ice princess in this gorgeous dress.
Givenchy For Lily Collins
This Givenchy get-up was basically made for Lily Collins' frame, without a doubt.