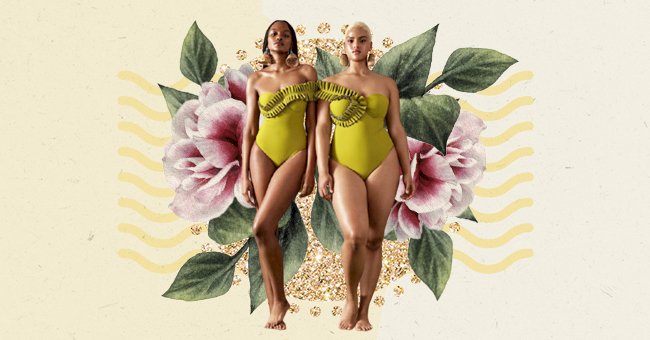 10 Stunning Black Owned Fashion Brands We're Wearing This Summer
In our societies, black ideas and culture are often watered down and repackaged by non-marginalized groups. It's also no secret that the fashion industry has been guilty of such cultural appropriation. As a result, there is also a disproportionate success of white designers compared to their black and non-white counterparts.
Besides, as consumers, the brands we support are a testament to what we value. At a time when the Black Lives Matter movement resonates all over the world, it is time to start supporting Black-owned fashion brands.
While we should recognize plenty of other names, this list also highlights a handful of black-owned brands we're wearing this summer.
1. Cushnie
Founded in 2008, Cushnie is a luxury ready-to-wear brand for women. Designed by Carly Cushnie, it also aims to inspire the next generation of designers while crafting clothes that showcase the modern woman's body.
2. Lisa Folawiyo
This Nigerian designer transformed the African print, also known as the Ankara, into one of the world's most recognized fabrics. You can also see her eclectic style in her designs.
3. Lemlem
Founded by Ethiopian model Liya Kebede, Lem Lem is a sun-drenched brand also known for its ethical craftsmanship. The sustainable label also contributes to creating jobs for local Ethiopian artists and preserving the weaving techniques present in Ethiopian communities.
4. KAI
This brand, owned by a Nigerian woman, aims to create an inclusive line so that women assume their femininity. CEO Fisayo Longe is also a London-based designer who merges fashion and travel into the inspirations of her designs.
5. Rich Mnisi
The South African designer bridges the gap between modern culture and unique heritage stories from Africa through his designs. Also, the explorer aims to enhance daily expressions and storytelling blended through music, art, film, and nature while blurring gender lines with his creations.
6. Hanifa
Initially created in 2012 by Anifa Mvuemba, Hanifa recently made the buzz with the presentation of a fully digital parade unveiling its creations in 3D while the quarantine measures generated by the Coronavirus made any physical presentation impossible.
The digital show quickly went viral for its avant-garde qualities and also challenged the creativity of the fashion community in producing sketches in the era of a pandemic.
7. Andrea Iyamah
Besides, swimsuits will no longer be boring this summer as Andrea Iyamah consistently delivers chic, colorful, and edgy swimsuits. In addition, the brand intends to accompany women in their daily adventures and to tell stories in the name of multiculturalism through materials, cuts, and textures.
8. Kenneth Ize
This Nigerian brand is trying to breathe new life into luxury fashion design. Also, a small group of artists and designers based in Nigeria work together under the leadership of founder Kenneth Ize to create and produce garments with attention to detail.
9. Sai Sankoh
Sai Sankoh's creation looks like, from exaggerated ripples to head-spinning prints. In addition, the Sierra Leonean luxury fashion consultant is inspired by the glamour of the Old Hollywood Era.
10. Sindiso Khumalo
Sustainability, craftsmanship, and empowerment are at the heart of this label that bears the name of its founder. Also, the designer's idea is to tell about her homeland through fabrics that she designs herself with different techniques.