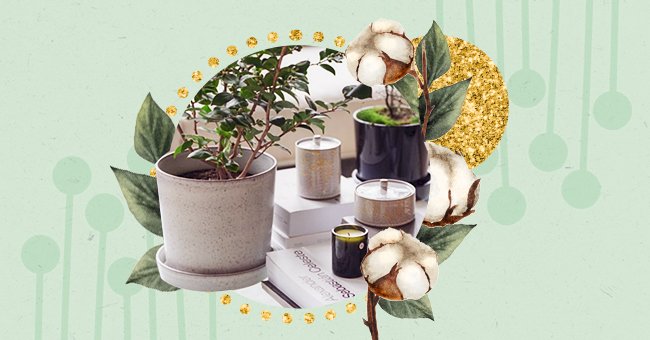 10 Stylish Indoor Planters Under $50 Worth Buying
If you don't have an indoor garden, you will want one after this. Indoor plants bring the outdoors into our homes, changing the entire look of the room. Therefore, why not put them into stylish pots for more of a statement?
While you may be looking for something stylish, you also want it to be functional. Luckily, planters are now being offered in sleek and modern designs. You will be spoilt for choice when trying to select the perfect one for your home.
When going through websites, you might have noticed that some planters are expensive and don't fit your budget. Well, worry not because, with this list, you will get a variety of super stylish indoor planters without breaking the bank.
Set Of 2 Stratton Straight Plant Pots
amazon.com
These pots let the plants do all the talking. The Stratton pots are made of cement with a minimal design to blend into your own home easily. You will feel spoilt for choice since they are available in three neutral colors adding a refreshing aesthetic to your home.
Balboa Planter
Leave the ordinary terra cotta and get this planter instead. The scalloped edges add a fun addition to your home and make it an exciting conversation piece. However, before you get excited and prop your plants inside, ensure to line the bottom first for sufficient drainage.
Mkono Cotton Rope Plant Basket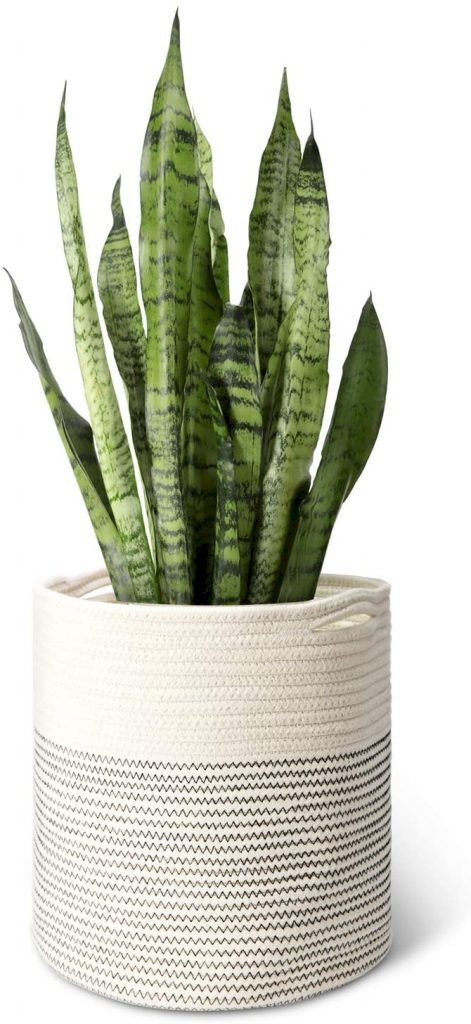 amazon.com
We love woven material because it adds a chic touch to any design. It comes in a large size and makes it the perfect piece for all your longer-sized plants. Getting this basket will save you a ton of time since you won't have to pot the plant again.
Terracotta Flower Pot
These planters will add a sophisticated touch to your home. Some manufacturing steps are handmade, ensuring each piece you have is unique from the rest. The pots also come in a variety of colors and designs, making your space more vibrant.
Edge Pot Ø13, Indoor - Sierra Yellow
This versatile piece will last you a lifetime. The pots come in gorgeous earthy colors, all made in natural materials, and are available in different sizes. You can choose to re-pot the plants or even use them as a pen or paintbrush holder.
Matte Black Planter
Both the plant and the planter will do all the talking with this piece. It is available in a beautiful matte black color with a stand. However, we must warn you that you might not be able to look away once you place your plant here.
Mkono 3 Pack Self Watering Planter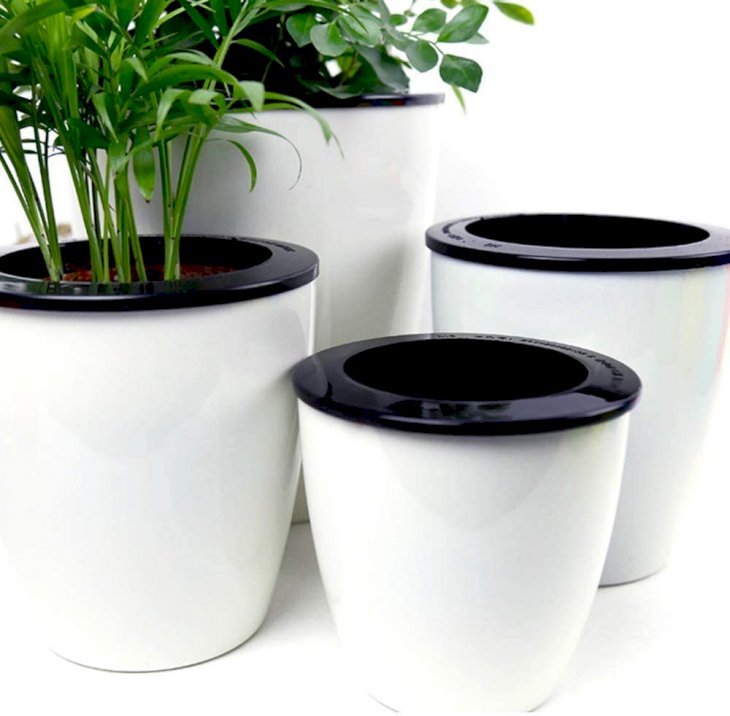 amazon.com
If you're a forgetful person, you need this. This planter will keep your plants watered for up to ten days. It also comes in a white design that is easy to blend in with any interior. Do yourself a favor and get this to keep all your herbs healthy and ready for eating in no time.
Modn Lovr Mid Century Modern Planter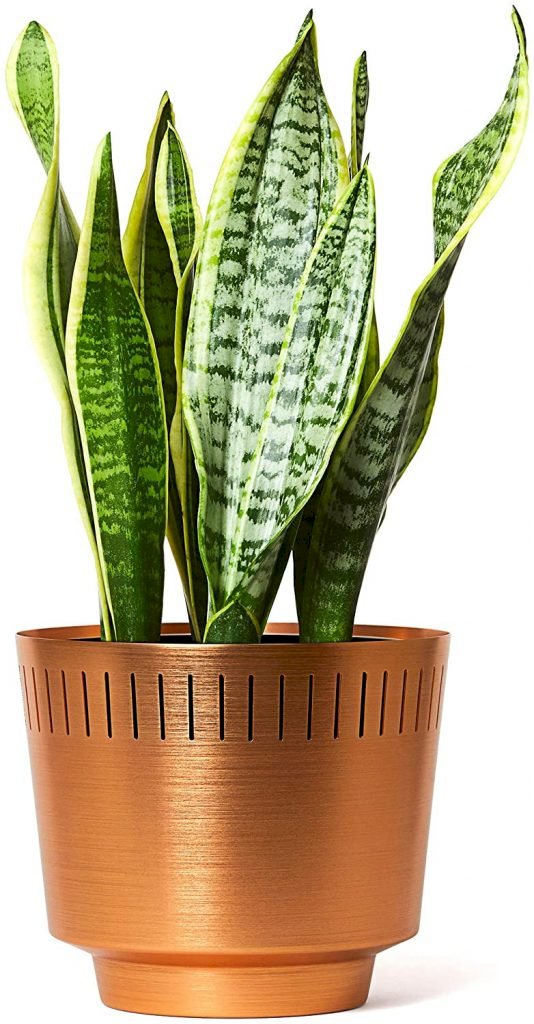 amazon.com
If you want something out of the ordinary, try this aluminum planter. This planter will last you a lifetime as you switch from pot to pot since it's made from heavy-duty material. It is also rust-free and will seamlessly blend in with your contemporary furniture.
Mkono Boho Hanging Planter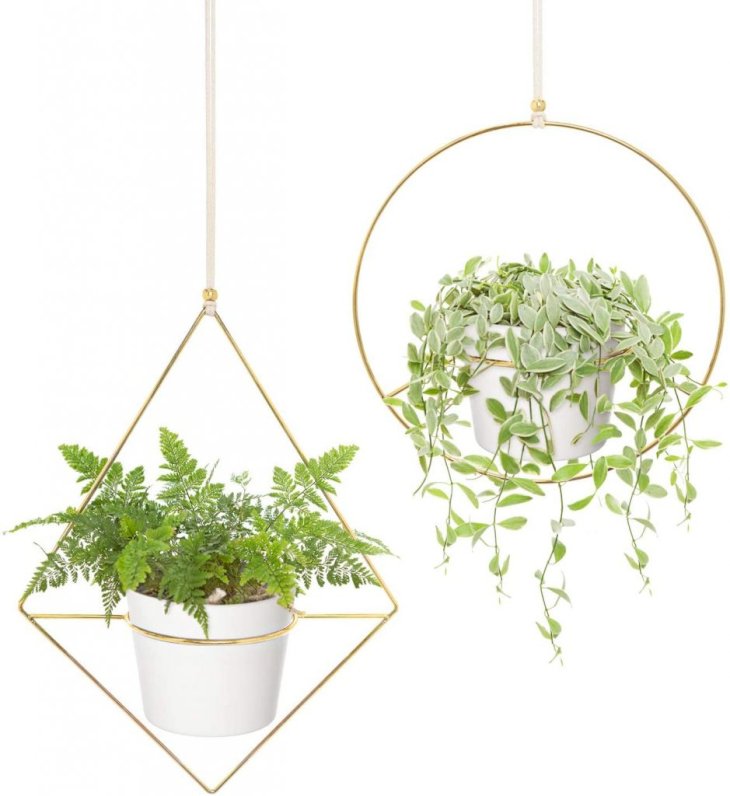 amazon.com
Indoor gardening has become glam with these planters. They are made of geometric shapes with a gold ring, adding a fabulous touch to your home. With this planter, you can proudly display your plants in your living room to stun your guests on your gardening skills.
Concrete Round Pot - Gray - Medium
This planter stands out for its Scandinavian design. We also love it for the handles on the side since you can easily move your plant around without dropping it. Furthermore, it's available in three different sizes, letting you get one for a plant of every size.