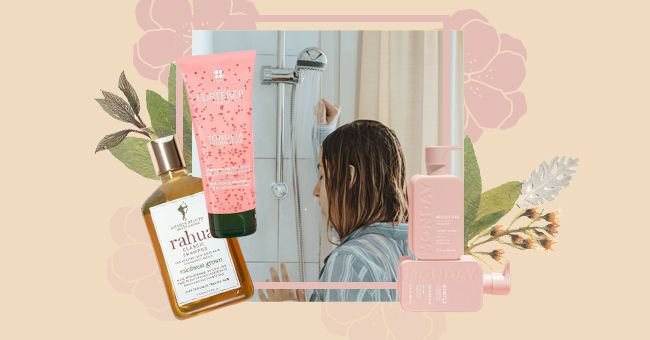 10 Sulfate Free Shampoos To Try
While sulfates are useful for washing away excess oil, they can sometimes strip away the essential moisture layer, leaving our scalp dry and irritated. Some sulfate-based products like shampoos and conditioners also lead to frizzy hair.
It may surprise you, but we hardly give much thought to the ingredients that go into making our hair shampoos. While parabens, silicones, and other chemicals are known to be harmful to our hair and scalp, sulfates have never received a negative spotlight.
For people who frequently dye their hair and suffer from problems like skin sensitivity and irritation, sulfate-free shampoos can provide deep hydration and care. Here, we take a look at ten shampoos that come without sulfates and promise to nurture your hair and scalp.
1.Rahua Classic Shampoo
Rahua Classic Shampoo is an antioxidant-rich formula that provides deep nourishment to hair and scalp. It not only moisturizes and strengthens hair from root level but also replenishes natural shine.
2.Raincry Smoothing Shampoo
Raincry Smoothing Shampoo helps make your hair silky smooth while maintaining the moisture content for a healthy scalp. It contains jojoba oil and amla extracts, which strengthen and condition dry, frizzy, and rough hair.
3.Evo Mane Tamer Smoothing Shampoo
Evo Mane Tamer is an ultra-smooth formula that gently cleanses your scalp and hair and helps retain the moisture content. It also provides a soothing effect to irritated and sensitive skin and strengthens hair follicles.
4.Monday Moisture Shampoo
Monday Moisture Shampoo is enriched with coconut oil that quickly absorbs the hair, leaving it soft and shiny. It contains rice protein that promotes collagen production within the scalp and helps prevent moisture loss by strengthening the hair strands.
5.Drybar Sake Bomb Nourishing Shampoo
Drybar Sake Bomb shampoo hydrates and cleanses dry hair strands for a soft, silky, and shiny appearance. It is enriched with watercress extracts and keratin, which strengthen weakened hair and prevent further damage.
6.René Furterer Tonucia Replumping Shampoo
Rene Furterer Tonucia is a gentle cleansing formula that fights internal and external stressors that are likely to dry and damage hair. It contains tamarind seed extract, which restores hydration, and essential B-vitamins promote healthy-looking, youthful hair.
7.Authentic Beauty Concept Amplify Cleanser
Authentic Beauty Concept AMplify Cleanser is a lightweight formula that gives volume and thickness boost to your hair, leaving it soft and frizz-free. It contains green lime, mandarin, and tea leaves, giving a splash of freshness to your dull hair for a bouncy look.
8.Carol's Daughter Wash Day Delight Water-to-Foam Shampoo with Rose Water
Carol's Daughter Wash Day Delight is a micellar cleansing shampoo enriched with rose water that gently cleanses your hair and scalp without stripping away moisture. It is best for people with natural, curly, and kinky hair and is free of parabens and silicones.
9.Olaplex No.4 Bond Maintenance Shampoo
Olaplex No.4 Bond Maintenance Shampoo is a super-hydrating formula that leaves hair soft, manageable, and healthy with continued use. It also helps reduce tangles and repairs damaged hair strands, preventing future breakage.
10.Oribe Serene Scalp Anti-Dandruff Shampoo
Oribe Serene Scalp shampoo fights itchy, crusty flakes and dandruff and provides deep conditioning to hair strands. It is enriched with salicylic acid, watermelon, lychee, and flower extracts that gently exfoliate and soothe your hair follicles for a healthy, shiny appearance.