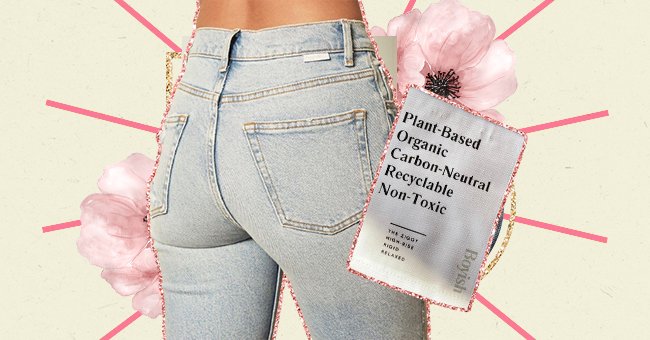 10 Sustainable Denim Brands We're Switching To This Summer
Denim is one of the heaviest and most damaging fabrics for the environment. Is it really possible to make eco-friendly denim? These brands say so.
Statistics say that to produce one pair of jeans, 15,000 liters of water to grow cotton is needed for its production. Terrifying, isn't it?
The good news is that some companies are taking the sustainable route and revolutionizing the denim industry with new techniques, including the innovation of fabrics through laser technology and eco denim that uses 99% less water. Here are the brands designed with sustainability in mind.
Boyish Jeans
The LA-based company made its jeans with certified organic cotton, recycled, carbon-neutral and non-toxic materials. They also prioritize plant-based dyes that take up less water than regular denim. You can go eco-friendly and still use a fashionable vintage pair of jeans.
Bliss And Mischief
Another vintage jeans inspiration is Bliss and Mischief. Their denim is made from deadstock denim sourced in LA. The brand also produces sustainable tees, jumpsuits, and knits, from regular pairs of jeans to unique designs.
Slvrlake
"A luxury line of premium denim handcrafted in Los Angeles," their main raw material is hemp. The plant is one of the fastest-growing plants that require less water than so many others. Besides, it's 100% biodegradable.
DL1961
DL1961 production is made with certified organic cotton and clean indigo dyes. The brand uses vertical integration of its factories, meaning less packaging and shipping involved in manufacturing and reducing carbon footprint emission.
Triarchy
We know that plastic is everywhere, and the ridiculous amount of plastic production often ends up in landfills or the ocean. But did you know those stretch jeans are made of plastic? Triarchy works with eco-friendly material, rubber fibers. So if you're into stretchy jeans, you can opt for a sustainable option now.
Citizens Of Humanity
The brand doesn't only produce sustainable pieces but also high-quality denim. The other two labels from Citizens of Humanity, Goldsign and AGOLDE, both work with organic materials, laser treatments, and ozone washes.
E.L.V. Denim
E.L.V. Denim is a zero-waste denim brand, and sustainability is part of every part of its ethos. They use upcycling and discarded materials to make their pieces. In 2020, they introduced a program that allows the customer to tailor their pair of jeans according to their needs.
MUD Jeans
MUD Jeans is a "circular" denim brand, which means they work with recycling and upcycling in their manufacture. Most of their denim is made of discarded garments and transformed into a new piece. Such approach has saved approximately 12,000 pairs of jeans from landfills and incineration.
AG Jeans
AG Jeans' IG bio describes them as a "premium denim and knitwear house leading the sustainable manufacturing movement with innovative technology and a conscious approach."
The brand has a project called "The jeans of tomorrow," They use 100% natural materials that can be composted once discarded.
AYR
And last but not least, AYR isn't 100% sustainable; though some pieces are. Like the hit, wide-leg Must jean got a revamp with an eco-friendly twist. The new medium-blue "Deja Vu" wash was developed with less water and "eco stones".