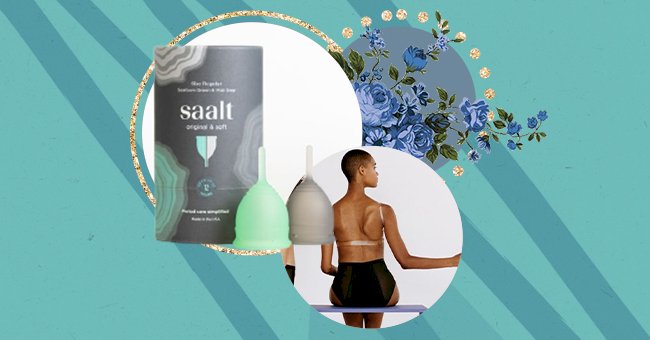 10 Sustainable Period Products Worth Trying
The National Geographic institute estimates that women go through about 15,000 pads or tampons in their lifetime. Most of these end up in landfills. This means that menstruation products are a huge contributor to plastic pollution.
These days sustainability is at the height of discussion in fashion and beauty spaces. From reusable makeup removers to environmentally conscious packaging, there is a continued focus on eco-solutions. On that same note, the menstruation industry is not far behind.
From biodegradable sanitary towels to reusable cups and period underwear, there are a ton of sustainable options. Therefore, if you are looking to leave a greener print by eliminating single-use menstruation products, we've combined ten incredible options you should try out right now.
Saalt Wear Leakproof Underwear
Saalt houses great period cups and underwear. Aside from their fashionable design like the mesh design above, these period undies put in the work. They are moisture-wicking and feature leakproof layers that can hold three tampons worth of liquid. Moreover, you can decide between that lighter and heavier flow undies.
Aisle Reusable Pad and Liner Set
If you are a beginner to sustainable period products, this reusable pad and liner set from Aisle is the best place to begin. They feature wings that snap together to hold them securely on your underwear. The larger size can hold up to 4 tampons worth of liquid. Furthermore, washing is as easy as putting it in the wash.
Lunette Menstrual Cup Starter Kit
Lunette was one of the first brands that made a major splash in the menstruation industry with their menstrual cups. These cups are made of medical-grade silicone and can stay put for up to 12 hours. Moreover, they are lightweight and come with accessories like sanitizing wipes. Plus, their cheerful color options do not hurt.
DAME. Reusable Tampon Applicator
The cotton in tampons is not the actual culprit of plastic pollution. The tampon applicators are. Plastic takes 500 years to decompose, and that's where Dame comes in. They provide self-sanitizing mediprene applicators to use with loose tampons. They also have a StringLock, a patented technology that stops your tampon strings from slipping or snagging.
Hi-Waist, Thinx
These high-waisted period panties from Thinx offer incredible support during your period. Therefore, you might find yourself saying goodby to the stress-inducing anxiety of your period at night or in the day. Moreover, they can hold up to 2 tampons worth of blood and come in beautiful colors.
Modibodi Active Swimwear Bikini Brief
Summer is around the corner, and your period should not be a detractor to your fun. Modibodi has thus crafted these bikini briefs that ensure you can still have a great day out on your lighter days. They can hold up to 2 tampons worth of blood, plus are water-resistant, fast-drying, and odor-fighting.
Thinx, Super Hiphugger
Go for these if you want a leak prof experience. This fashionable Super Hiphugger period underwear is suited for heavier days. They can hold up to 3 to 4 tampons worth of liquid, making them super absorbent.
Saalt Soft Menstrual Cup
As mentioned above, the Saalt period cup is fantastic. The cups are soft, easy to insert, and comfortable to wear. Furthermore, it is also secure against leaks and can hold up to 3 tampons worth of liquid while staying in place for up to 12 hours.
Organicup, The Menstrual Cup
The Organicup will give you a perfect fit. This is because it will stay put no matter the activity you put yourself through. Think swimming, walking or running. It holds for up to 12 hours and has six sizes on offer ranging from teen to post-birth.
Rael Reusable Menstrual Cup & Case Set
Last but not least is this menstrual cup from Rael. Rael is making waves in the menstruation industry for its dedication to create products that work with natural body functions instead of trying to override them. Their menstrual cups can last up to ten years and come with a protective covering storage cup that only works to increase their longevity.