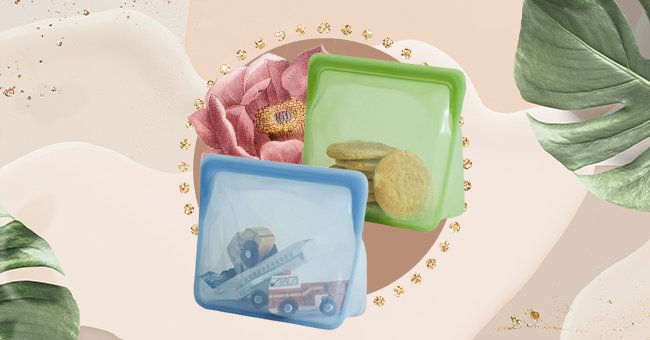 10 Sustainable Products To Use Every Day
Reducing your carbon footprint has never been as easy as it is today with all the eco-friendly alternatives. It's essential to apply sustainability in all aspects of your life to make a real impact.
The average American produces over 1600lbs of waste annually, with food and plastic making up the most waste. Unfortunately, this means that the things Americans use daily can negatively affect the planet.
While we can't urge everyone to stop eating or using shampoo because of plastic bottles, we can offer alternatives. Take a look at the ten sustainable everyday products that you can start using today.
Blueland Clean Essentials Kit
These pocket and eco-friendly cleaning supplies offer cleaning products that won't harm the planet. The brand offers products in reusable bottles that one can refill with their refill tablets instead of wasting plastic.
Avocado Mattress Green Pillow
Is it about time you change your pillows? Try buying the top-rated Avocado Mattress Green pillow for a customized sleeping experience and eco-friendly product made from nontoxic organic certified materials.
Stasher Stand Up Reusable Food Storage Bag
This brand's 56-ounce bag has over 1400 verified five-star reviews on Amazon, so you know it's worth it. The stasher bag is also dishwasher and microwave safe and free from BPA, lead, BPS, latex, and phthalates.
Boie USA Toothbrush
We should replace our toothbrushes once every few months, but the plastic oral hygiene tools create waste. Boie USA makes long-lasting toothbrushes with a rubber-like material, and detachable brush ends.
Hydroflask Reusable Water Bottle
There are many environmental benefits to getting a reusable water bottle, so we'll present the personal benefits. You will have water at the perfect temperature for longer in your Hydroflask, and it looks cooler.
Thousand Climate Collection Heritage Bike Helmet
Exercise safety safely with a bicycle helmet from the brand Thousand's Climate Collection. $10 from your purchase will be donated to a foundation that raises awareness about sustainability and climate change.
Herbivore Jasmine Green Tea Toner
Throw out your old toner for this fantastic organic and high-grade toner that will make you look and feel good. The brand's other skincare products are also worth the try and just as eco-friendly as the toner.
Baggu Standard Bag
Say goodbye to plastic grocery bags forever once you purchase this reusable shopping bag. Each Baggu is made from cotton scraps from unused socks and t-shirts that would be waste and 65% organic cotton.
Klur Supreme Seed Purification Mask
Self-care can still be luxurious while being sustainable, as we see from the brand, Klur. Klur focuses on offering ethical and inclusive beauty products in their range, so why not add them to your home spa day?
Eco Roots Reusable Cotton Rounds
Washing off makeup after a long night can be tiresome, so we reach for micellar water and cotton pads. These reusable cotton pads are just as easy to use and eco-friendly; just pop them in the wash for your next use.