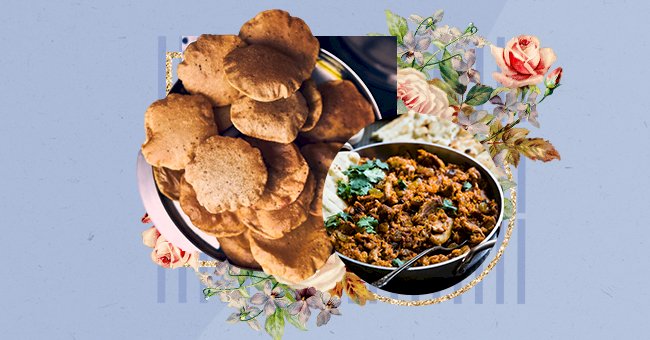 10 Vegan Indian Dishes To Add To Your Dinner Menu
Indian cuisine is diverse but at the same time unique and vegetarian-friendly. But did you know that are plenty of vegan options too? Here are ten delicious vegan Indian dishes you should try today!
When you think about Indian food, what comes to mind? Curry, chapati, masala? Yes, they're the most famous ones but there's so much more to Indian food than curry, my friends.
The vegan movement is now taking off in Indian, so we can find plenty of vegan dishes and desserts. We've rounded up ten vegan Indian dishes that are flavorful and tasty.
'Paneer' Tikka Masala
Tikka masala is a popular dish in the North of India that is usually made with chicken. In this veggie-friendly version, tofu replaces the meat.
Yes, this is a vegan curry, so expect a spicy and rich-in-flavor dish. This masala is made with marinated pieces of paneer based in a tomato creamy curry sauce.
Chana Massala
Another masala, because we love it! Chana means chickpeas and if you love curries as we do, try this dish that is also eaten as breakfast in the south of India.
This masala is generally made vegan, but just to make sure, you can ask when you order or replace the ghee in the original recipe.
Rajma
Rajma is a popular vegan Indian dish made with red kidney beans and a thick gravy sauce. It's usually served with steaming rice and roti.
It's pretty easy to prepare and you might have all the ingredients stored in your cupboard and fridge, such as garlic, onions, a can of red kidney beans, and curry paste.
Baingan Bharta
Also known as the Indian babaganoush, Baingan Bharta is a smoked eggplant that combines spices and herbs to its recipe.
The Indians have different ways to prepare eggplant, and this is the most common (and delicious!) one. You can enjoy your Baingan Bharta with roti or paratha.
Malai Kofta
Kofta means deep-fried balls. Malai koftas are potato and paneer balls cooked in a creamy spiced velvety smooth curry.
Something for you to remember next time you go to Asia: any round ball made of meats and veggies is referred to as kofta in several Asian countries.
Dal Tadka Vegan
Dal means lentils and dal tadka is mostly prepared with yellow lentils. Make sure to order a portion of rice as it's its best side dish.
Dal Tadka is creamy, flavorful, and packed with plant-based protein, and easy to prepare, making a perfect choice for a quick dinner.
Aloo Gobi
Aloo Gobi is a popular Indian dish made with potatoes, cauliflower, onions, tomatoes and plenty of spices and herbs.
This dish can be made in different ways, so you can choose to make it with or without tomatoes, or onions. You don't need to worry about any added dairy, as this dish is already originally made vegan.
Bhindi Masala
Bhindi Masala is a popular Indian dish made with okra, onion, tomatoes, and flavorful spices. Okra is very popular in many Indian dishes and this masala is absolutely yummy!
This masala okra (also called ladyfingers) pairs quite well with hot roti and dhal to form the perfect comfort food combination. Enjoy!
Khatte Meethe Baingan
Another eggplant deliciousness. Khatte Meethe Baingan makes them taste sour and sweet in your mouth!
Cook baby eggplants with flavorful spices like fennel and nigella, and blend the eggplants in a yummy curry sauce made with tamarind and jaggery.
Spinach Puri (Palak Puri)
Best paired with one of the masalas we shared above or aloo gobi. This green-ish deep-fried bread goes well for breakfast too.
The spinach brings flavor and nutrition to the recipe, being a popular type of bread on special occasions and festivals all over India.
Mango Lassi
After eating a flavorful and delicious Indian dish, nothing more refreshing and delicious than a vegan version of the traditional lassi drink.
Lassi is traditionally made with yogurt, it tastes something in between a smoothie and a milkshake. The vegan version is prepared with vegan yogurt.