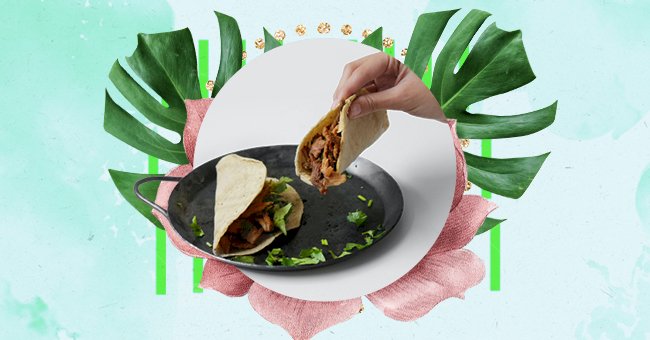 10 Vegan Mexican Dishes Worth Trying
Mexican food isn't only delicious but, it's also a cuisine suitable for vegetarians and vegans. From veggie tacos to guacamole, we brought you some cooking inspiration with these ten vegan-friendly Mexican dishes.
When you think about Mexican food, what comes to mind? Meaty dishes? Chicken tinga, carnitas, pollo asado, fajitas con carne? In fact, Mexican food can be quite meaty, but it also offers plenty of veggie options.
Despite the stereotype, Mexican food is actually quite vegan-friendly too. From beans to corn to avocado, many ingredients and dishes are plant-based. We've rounded up the top ten vegan Mexican dishes worth trying.
Veggie Black Beans Enchiladas
Beans are used in place of meat in this enchiladas recipe and pairing the same amount of protein as you would find in the meaty version. This filling and delicious traditional dish come with broccoli, spinach, bell pepper, and corn in its veggie version.
Quinoa Black Bean Chili
The traditional 'chili con carne' is made without meat here, and it is called chili sin carne. If you don't want (or don't like quinoa), you can replace it with rice. To deepen the chili flavor and aroma, add roasted poblanos, jalapeños, and tomatoes.
Vegan Burrito Bowl
You can use so many ingredients to replace the meat here, from jackfruit to lentil walnut mock meat (like in the video). The main elements for a delicious burrito bowl are black beans and corn, cilantro lime, rice, guacamole, pico de gallo, and vegan sour cream. For a rich and creamy vegan sour cream, check this recipe here.
Jackfruit Tacos
This jackfruit recipe takes just 25 minutes to make, making it a perfect easy weeknight meal. Jackfruit is an excellent option to replace meat, and it tastes really close too. Despite being a fruit, jackfruit doesn't taste sweet, it actually tastes savory.
Vegan Queso Blanco
This cheesy, spicy, and smooth vegan cheese is easy to prepare and no one will believe is dairy-free! The basic ingredients to recreate a traditional queso blanco are cashew nuts and potato. Boil them together then blend them with the other ingredients and it's ready!
Vegan Mexican Tofu Scramble
This is an excellent Mexican alternative to the classic 'tofu scramble'. The vegan jalapeño sour cream and torn corn tortillas cooked right into the scramble make it a great meal for any time of the day or a brunch with friends. Squeeze half a lime before serving it.
Jackfruit Carne Asada
If you serve this dish to your non-vegan friends, they won't believe it's actually vegan! Jackfruit replaces the shredded meat and it will look like pulled pork. What enriches this dish with flavor is the marinated jackfruit and a mix of lime, cumin, chipotle, and coriander.
Guacamole
Guacamole is one of those simple recipes, but if you don't use high-quality and fresh ingredients, you won't get the best restaurant-like taste. Traditional guacamole doesn't contain fillers and unnecessary ingredients, so stick with the original recipe!
Avocado Tomato Salad
Thanks to Mexican cuisine, we can add the creaminess of avocado to almost any recipe. Don't forget your healthy fat portion of the day and toss some chopped avocados in this quick and easy tomato, cucumber and onion salad.
Vegan Birria De Jamaica
The traditional 'Tacos de Jamaica' is made with hibiscus flour and is garnished with pineapple, onion, cilantro, and salsa verde with avocado. Birria is traditionally made with goat meat or mutton, but you can replace it with figs in this vegan version.