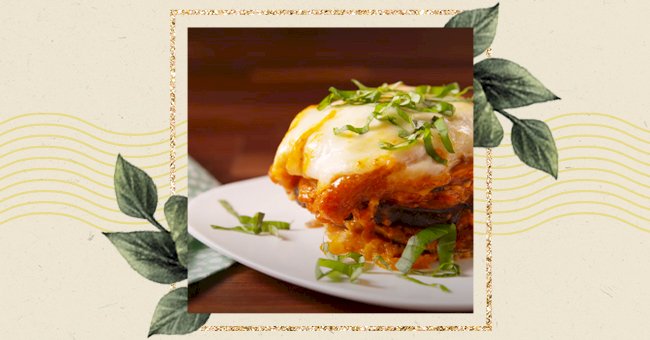 10 Vegan Slow Cooker Recipes Worth Trying
When we think of slow cooking, what comes to mind is "meat" rather than broccoli or carrot, right? Forget about that — let's learn some fantastic vegan slow cooker recipes today.
Slow cooker, also known as crock pots, is a great and delicious kitchen appliance that you can leave it cooking while you do other stuff.
Learn how to substitute animal protein for plant-based recipes that allow the magic of slow cooking brings flavor to your everyday meals. Here are ten vegan-friendly crock pots to add to your repertoire.
Slow-Cooker Eggplant Parm
Tomato sauce, when cooked slow, makes the tomato and the sauce stand up in taste and flavor — spread about a third of the sauce in the bottom of a slow cooker. To make it fully vegan, replace the mozzarella cheese with nutritional yeast.
Slow-Cooker Veggie-Packed Curry
When bringing veggies into a slow cooker, you don't miss the nutrients, at least most of them. You can make more than starchy, hearty vegetables in the slow cooker. For summer and delicious lunch, cook your veggies on slow heat for about 8 hours.
Slow-Cooker Veggie Enchiladas
These enchiladas are hands-off for 21 hours in the slow cooker and are filled with a yummy mix of black beans, squash, corn, and cheese. Leave the cheese out for a fully vegan option or replace it with nutritional yeast. Perfect dish for a weekday or night with friends and family.
Vegan Moroccan Inspired Chickpea Stew
This stew isn't only delicious but incredibly easy to prepare. These kinds of recipes are great options for packed lunches in colder months. The chickpeas and potatoes fill the recipe, so you won't feel hungry any time soon. Learn more traditional and delicious recipes on Yeung Man Cooking YT Channel.
Instant Pot Chickpea Curry
If you have an instant pot, time to put it into good use. This recipe takes no more than 15 minutes to prepare, and it can be assembled ahead and frozen as a freezer Instant Pot meal or frozen after cooking as a freezer-friendly meal prep lunch or quick weekday dinner.
Crockpot Broccoli Turmeric Soup
If you've been feeling a bit under the weather, crockpot soups are a great option to give the immune system a boost. The combination of broccoli, ginger, and turmeric might leave you feeling a bit better after eating a bowl of this yummy and healthy soup.
Vegan Quinoa Chilli
Beans are one of the best plant-based protein sources. You don't need meat to get the filling power and flavor in this Mexican chili. The 'sin carne' chili version is equally rich in flavor. Use low-sodium broth and no-salt-added canned beans and tomatoes to cut back on the sodium.
Butternut Squash, Chickpea & Lentil Moroccan Stew
It takes no time to cook this Moroccan-style stew. It's cozy, full of nourishing Moroccan-inspired spices, and just so happens to be plant-based. A pro-tip for extra flavor: add a squeeze of fresh lemon juice and some chopped cilantro when serving.
Easy Plant-Based Vegan Ratatouille
What about a classic ratatouille? Serve this classic veggie stew over a bed of quinoa or white rice. The ratatouille version she teaches on the video has tomato sauce — which doesn't come in the traditional recipe. But the combination of veggie and tomato sauce won't disappoint you!
Vegan Tofu Tikka Masala
Indian food is always a good idea, and this vegan version of the tikka masala is made with tofu, and you can add as many veggies as you wish. This dish is cheap, healthy, and delicious — you can make it as weekly meal prep and eat leftovers all week long.