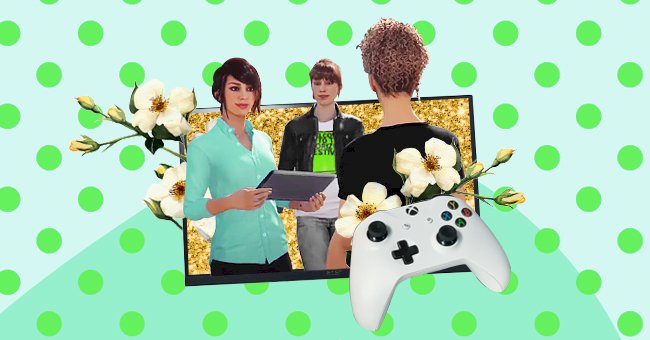 10 Xbox Games With Powerful Female Characters
Though there is still much room for improvement, that gaming space is making progress in being inclusive, and the number of woman gamers continues to rise yearly. Here are ten games that start to level up the playing field.
While doing your bit to flatten the curve, you might be considering we're considering some new hobbies. For instance: video games. Here the only concerns are gathering food and treasure, beating monsters, and leveling up? Plus, they require both hands, successfully preventing the urge to take another look at the phone.
However, the representation of women protagonists has been largely disproportionate, and not only that, but women have been depicted in demeaning and reductive forms. Even though women make up over forty percent of gamers in the US, according to recent statistics. Here are ten games that start to level up the playing field. Though we still have a way to go.
'Assassin's Creed: Valhalla'
In Valhalla, players will play the role of a Viking warrior called Eivor, who retains the same name regardless of gender. The Assassin's Creed franchise was established thirteen years ago. However, it wasn't until 2015 that players could choose between a male or female protagonist in Syndicate.
'The Sims 4'
The Sims is a timeless classic. You are in control of the environment in this simulation game. Your actions will have reactions. And excitingly, we can expect Sims 5 soon.
'As Dusk Falls'
This interactive drama relays the story of two families spanning thirty years and how the choices you make can result in significant consequences. Unfortunately, black woman protagonists are a rare sight in video games, and "As Dusk Falls" is one of a few games to feature a Black woman as the protagonist.
'Forza Horizon 4'
Forza Horizon 4 revolves around a festival involving pivotal women, including festival organizer Keira and professional driver Rebecca, among others. Apart from its inclusion of women, Forza Horizon 4 is one of the highest-rated racing games out
'Tony Hawk's Pro-Skater'
'The Last Of Us 2'
In a path of vengeance, Ellie must navigate other groups of survivors, zombies, and monsters and demonstrate the kind of powerful character writing the medium can.
'Watch Dogs: Legion'
Led by hacker group leader Sabine, you'll join forces with an intriguing selection of women, from a rugby player "who completed a marathon with a broken ankle" to a babysitter "banned for life from London Zoo". Sound interesting enough? Get this, the group's mission is to take back control of a dystopian UK capital.
'Control'
According to Bustle, "Control" is deemed one of the top games of 2019. The story follows Jesse Faden as she embarks on a mission to infiltrate a government agency that kidnapped her brother several years prior.
'Halo'
If you're familiar with Halo and you're thinking, "well this doesn't belong on this list", well you may not be wrong. However, while you cant choose your gender as the protagonist, the Halo series is full of highly skilled and powerful female characters.
'The Outer Worlds'