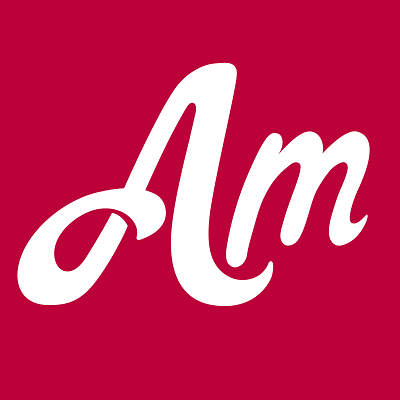 '13 Going On 30' Actress Christa Allen Has Become A TikTok Beauty Influencer
'13 Going On 30' is a quirky and magical romantic comedy that we all loved when we were younger. Nostalgia hit hard when we discovered young Jenna on TikTok, and now she is a beauty influencer.
We love a good comeback story, especially when it involves one of our favorite young actresses. Social media is responsible for bolstering many people into digital fame, and even movie stars can build different personas.
Young Jenna in '13 Going On 30' is all grown up and has some fantastic beauty tips to share with us. Read more to explore how Christa Allen's TikTok fame rose, all thanks to her excellent beauty content.
Jenna Rink Is Back
Like most of us during the lockdown, Christa B. Allen took to TikTok to find refuge from boredom. The 29-year-old actress's TikTok account gained some traction in August last year after posting a nostalgic video.
In the TikTok footage, Christa transforms herself into young Jenna Rink once again for her fans. The actress puts on Jenna's 13th birthday party outfit while playing a song from the movie, and fans loved it.
Christa's video gained over 9 million views in just a few weeks and speared her TikTok's popularity. As a result of the video's success, Christa followed the video up with a Halloween costume 'how to' for Jenna's look.
Big On Beauty
Although Christa's Jenna recreations are responsible for her TikTok fame, she kept it going with beauty content. The actress explains that she found an interest in beauty when she was acting on 'Revenge'.
"Revenge was the big catalyst for my love of all things beauty because we're such a big show; beauty brands were sending us all the beauty products we could ever imagine. It led to a lot of experimentation."

Says Christa Allen
Some of Christa's most popular videos on the app feature innovative false eyelash applications. The actress even recently shared a video of her applying her falsies under her real lashes for a more natural look.
Allen shares that she is a curious beauty lover who enjoys experimenting with innovative beauty products. Her most recent interest in lashes has exposed fans to magnetic lashes and water-activated ones too.
Exploring Skincare
Most of Christa's TikTok videos, hacks, and challenges mostly include hair and beauty-related stuff. Allen dabbles in skincare tips and tricks but explains that skincare can be intimidating because of harsh comments.
"People are very cutthroat and intense about it; anything you say about skincare on TikTok will get hundreds of people tagging Hyram."

Says Christa Allen
Although she gets comments asking for her skincare routine, she avoids conflict by trying a different approach. Allen focuses on sharing skincare philosophies instead, which she has found to make people feel good.