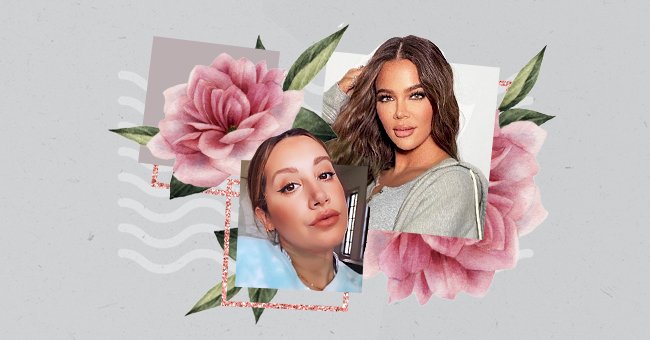 14 Celebs Who Opted For Reverse Plastic Surgery
It is a universally known fact that celebrities are fluent in the language of plastic surgery. Celebs have done everything from subtle lip fillers to breast augmentations for years now, and there's no sign of it stopping.
However, some celebs regret the plastic surgery they have had done and gone on to reverse it. While some of these procedures are relatively simple, others are complicated and can be more painful than the initial surgery.
We decided to take a look at celebs who have had their plastic surgery reversed.
Ashley Tisdale
The 'High School Musical' star got breast implants when she was younger and began regretting breast augmentation surgery later on in life. She said that she did not want them in anymore, and so she had them removed.
She said that after she had the implants removed, she felt much more like herself, and she realized that she was more comfortable in her own skin without the implants.
Chrissy Teigen
Chrissy Teigen was a swimsuit model when she was younger, and she said that she believed that if she was going to be in swimsuits, she wanted her breasts to look perky, especially when she was lying down.
For this reason, she got a breast augmentation but said that after having her children and breastfeeding them, her implants started to sag, and she didn't feel comfortable anymore, so she got them removed.
Vicki Gunvalson
The RHOC alum has had a lot of work done, and she is not shy to talk about it. She has been very open about all of the plastic surgery that she has had done over her years in the spotlight, but it has now come to an end.
After having an eyelid blepharoplasty and a face-lift, Gunvalson dissolved all of the other fillers in her face and said she was done with plastic surgery for good.
Courtney Cox
Courtney Cox has possibly one of the most recognizable faces on the planet. Even if you haven't watched 'F.R.I.E.N.D.S.,' you know Cox's face. However, she wasn't entirely comfortable in her own skin and started to get fillers done.
Cox said that her face was gradually changing until one day she looked in the mirror and realized she didn't look right. She has since had all of the fillers in her face dissolved.
Kylie Jenner
For years, Kylie Jenner wouldn't admit to having lip injections done. She put it all down to overlining her lips and built an empire selling Kylie Lip Kits that women flocked to buy in hopes that they could have the perfect pout.
However, Kylie did eventually admit to having fillers in her lips. Later on, she decided that she would dissolve them because she had realized that they were too big.
Heidi Montag
Heidi Montag famously underwent nine surgeries in just one day a while ago. Everything from her stomach to her breasts, to her face, went under the knife that day, and Montag emerged looking like a different person.
Montag had several of her surgeries reversed after they began affecting her health and wellbeing. She still has a few enhancements that she has kept, but she got reversed her plastic surgery for the most part.
Melissa Gilbert
Melissa Gilbert had a breast augmentation done, but in 2015 she decided that she no longer wanted to have them, so she had them removed. While she was open about the augmentation, she was downright an open book about the removal.
She revealed how and why she got her breast implants removed in a blog post. Gilbert said that she was concerned for her health and did not like how they looked or felt while they were in.
Lisa Rinna
If you know Lisa Rinna, you know Lisa Rinna's lips. She had some enormous lips in Hollywood at one point, and while some praised them, others ridiculed her for them.
She decided to get her lip plastic surgery reversed because she got to a point where she didn't feel like her lips suited her any longer. She decided to try and get all of the silicone removed from her lips.
Khloe Kardashian
The Kardashians are notorious for denying plastic surgery. They consistently claim that their bodies are all-natural and have taken hard work and healthy eating to maintain. However, Khloe Kardashian opened up about some plastic surgery.
Khloe had facial fillers done, but soon after she had done them, she had them dissolved. Khloe said that she didn't like how her face looked with fillers in it, and she even claimed that she looked crazy.
Melanie Griffith
Plastic surgery addiction is a genuine disease and one that Melanie Griffith definitely suffered from. Griffith said that she didn't know that she was addicted to plastic surgery until she noticed people asking what she had done to her face.
Griffith has said that she was so hurt by people asking what she had done to herself that she went to a different doctor and began to get all of the fillers etc., dissolved so that she could look "more normal."
Tara Reid
Tara Reid had plastic surgery at a time when it was still highly taboo. Perhaps because of this, her surgeries were botched. Reid had several surgeries that did not go to plan in 2004, and because of that, she was forced to get the surgeries reversed.
The reversals took place in 2007, and she was able to begin working again as her stomach started to look more normal once again.
Yolanda Hadid
Yolanda Hadid has had a lot of plastic surgery in her lifetime. However, she has reversed most of it now. She captured her breast implant removal on 'The Real Housewives of Beverly Hills' and has since reversed many other procedures.
Hadid had most of her procedures reversed at 55 and said that her body felt free without all of the things she thought she needed to be accepted by society. She also revealed that the toxicity of the procedures almost killed her.
Heather Morris
Heather Morris also had a breast implant removal story. She got her breasts done when she was young because she thought she wanted them and believed that they would make her feel good.
However, she says that she realized how difficult it was to be active when she had the implants in and that she was constantly in pain because of the implants, so she had them removed to live more comfortably.
Molly Mae Hague
Molly Mae Hague, Love Island UK star, is the inspiration behind this entire article. She has had a lot of work done over the years, and she has recently begun the process of having all of the plastic surgery reversed.
So far, she has removed the filler from her face and lips, removed the composite bonds from her teeth, and swapped the hair extensions for a short bob. She has done this all in a bid to achieve a more natural look.