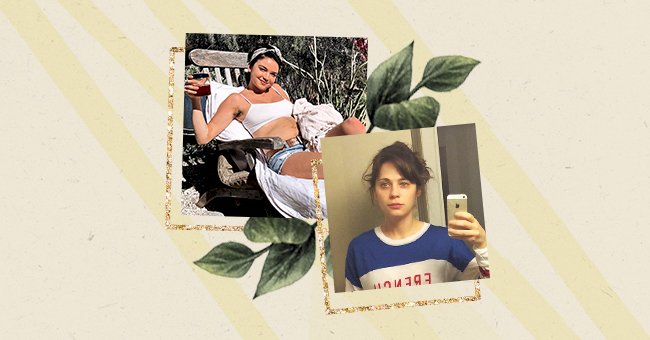 20 Celebs That Ditched Beauty Standards To Embrace Their Imperfections
Beauty standards have become overwhelmingly challenging to follow as time goes on. It seems like every day; there is something new that women are expected to look and act like. Perhaps those under the most pressure are celebrities.
However, some celebs have decided that they have no room for beauty standard pressure in their lives. These celebs have gone out of their way to challenge beauty standards and make it clear that normal bodies are still beautiful.
These are our favorite times that celebs challenged beauty standards.
Ashley Graham
Ashley Graham is known for challenging beauty standards, and as a plus-size model, she has shown that all bodies are beautiful. This particular Instagram post showed her stretch marks, which she is proud of.
Zendaya
We have watched Zendaya grow up in the limelight, and it is easy to see why she is a star, but when a magazine tried to over-edit her photos, she took them to Instagram to call them out for trying to make her look thinner.
Drew Barrymore
Drew Barrymore is a star that has been in the spotlight since she was a little girl, which undoubtedly is a lot of pressure. However, Drew made it clear that she was flawed but beautiful when she posted a photograph of her eyebrows that had not been waxed in a while.
Danielle Brooks
There is nothing more beautiful than a woman who is comfortable in her skin, and Danielle Brooks showed that she most definitely is comfortable with this post, questioning why you would want to photoshop pictures when you look as good as she does.
Sarah Hyland
Sarah Hyland has been very public about her struggle with kidney dysplasia and kidney failure. Still, in this Instagram post, she decided to show off her belly due to the affliction. She proved that she looks incredible, no matter what her body looks like.
Chrissy Teigen
We love Chrissy Teigen for her ability to be authentic and raw with her fans. She is always honest and says what is on her mind, which is why it is no surprise that she proudly showed off some bruises and stretch marks on her legs.
Lena Dunham
Lena Dunham suffered from an illness that caused her to lose a lot of weight. However, in this post, she reveals how proud she is that she has overcome illness and gained weight again even though she fetishized her thinner body.
Iskra Lawrence
Iskra Lawrence revealed in this Instagram post that she wished she had seen cellulite celebrated when she was younger instead of being hidden and photoshopped. The model even went so far as to call it #celluLIT.
Tyra Banks
Being a model is an immense amount of pressure on your body and mind. Having to look your best at all times is not easy, and Tyra Banks displayed that perfectly in this Instagram post where she celebrated her muffin top.
Tracee Ellis Ross
Tracee Ellis Ross is an incredible woman all-around, but this Instagram post just made us love her even more. She got honest about having her nose hairs waxed in this video, showing that women have hair and the pain they go through to remove it.
Hilary Duff
As a mom of three, Hilary Duff knows all about changing bodies and took to Instagram to celebrate hers by posting a photograph of herself on the beach showing off her cellulite. She also made it clear that she praised her body for giving her her son.
Zooey Deschanel
While the 'New Girl' star is always beautiful and well put together on the show, we think she is even more beautiful in this no-makeup selfie posted on Instagram. Zooey shows that stars look the same as everyone else when they wake up and that we are all beautiful without anything on our faces.
Bekah Martinez
The former 'Bachelor' star posted a photograph on her Instagram page showing off her body and making it clear that every 'mom body' is different. She is proud of her body and is setting an excellent example for her kids to love themselves.
Brooklyn Decker
While we are used to seeing Brooklyn Decker looking flawless on screen, but when the actress took to Instagram to show her child pulling on her neck skin, it was clear that she embraces her imperfections.
Gabrielle Union
The odd zit or two is bound to come up in a few of our photos, and most of the time, there is absolutely nothing we can do about it. Many celebs will choose to photoshop slight imperfections like zits out of their photos, but Gabrielle Union decided to embrace them.