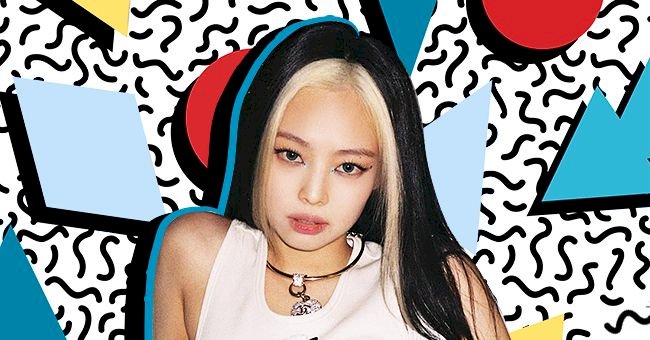 2020 Revamped '90s Chunky Highlights Into Face-Framing Blonde Strips
You've seen this look on your favorite Youtubers, TikTokers, Instagram models and pop stars. Chunky highlights are back and better than ever.
These past few months may have felt like something out of a strange dream. The current hair trends may have made this confusing feeling worse with an unexpected blast from the past.
Chunky, face-framing blonde highlights are back by popular demand and surprisingly look amazing. This hair trend proves that 90s fashion will always look and be cool. Take a look at the bold face-framing styles that have rocked our world this year, and maybe get inspired.
Gold and Edgy
These golden streaks are loved by darker haired influencers who want a warmer touch to the contrast. The two-toned look is still bold and daring but leans closer towards a ring light effect around the face.
The highlights also add an extra edge to the standard fashion influencer lob hairstyle. The classic blunt bob cut gets an update that stands out in any crowd.
Cruella Deville Streaks
This version of the hairstyle offers the starkest contrast. Extremely dark hair and platinum blonde streaks complete a chic cartoon villain look.
This bold take on the trendy highlights offers the option to go platinum blonde without the commitment. These streaks could be your next style the next time you are thinking of going platinum but aren't too sure—the best of both worlds.
Sunkissed Golden Hour Glow
Beyonce, Jennifer Lopez and Jordyn Woods all love this honey blonde melt interpretation of this style. This option looks a little more like a natural color lift from the sun.
The highlights are golden and blended into the base hair color to give off a perfect sunset selfie look. This tone takes the hair look from edgy and chic, to soft and glam effortlessly.
A Pop Of Color
Whether it's red, orange, or blue, these highlights can be any color of the rainbow. This fun twist allows for a colorful hair change that isn't too extreme, but still bold and funky.
You can even DIY this look with temporary hair dye or chalk and change up the color every few weeks. The color could also be a great way to incorporate your highlights into your Halloween look. Did someone say green highlights for a Shego outfit?