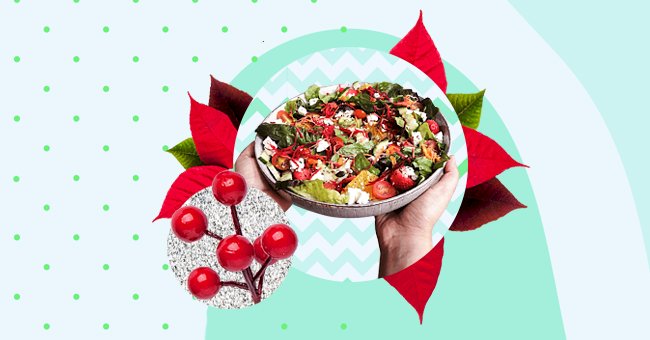 3 Delicious Yet Filling Salads To Help You Stick To Your New Years Resolutions
It's a new year and you know what that means. It's time to start the year of feeling healthy and sticking to those goals. These recipes are not your average boring salads, that make you give up on your "healthy goal" on just day two.
It's safe to say we all start our year wanting to be healthy. Not only do we want to look good, but we want to feel good as well. With the past year being so different, many of us spent the year gaining some extra holiday weight and quarantine weight!
As much as we enjoyed the chilled year, full of snacking and slowing down, and the festive season filled with delicious foods, we need to focus on getting back on track with our healthy lifestyle. Now, there's no need to groan, and there's no need to punish yourself with grim-looking salad just to be healthy. Here are three fantastic salad recipes that are nutritious and delicious, that you can have on their own or as a side dish.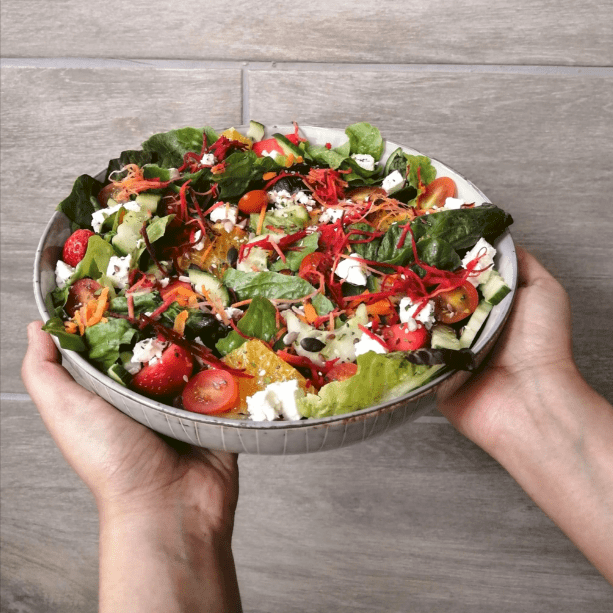 Zainab Dokrat (Spicy Fusion Kitchen)
Chunky Tossed Chickpea Salad
Ingredients
1/3 Cup Feta Cheese - optional
3 - 4 Tbsp Mixed Seeds (Sesame Seeds, Flaxseeds, Sunflower Seeds, Fennel Seeds, Pumpkin Seeds, etc.) - optional
Method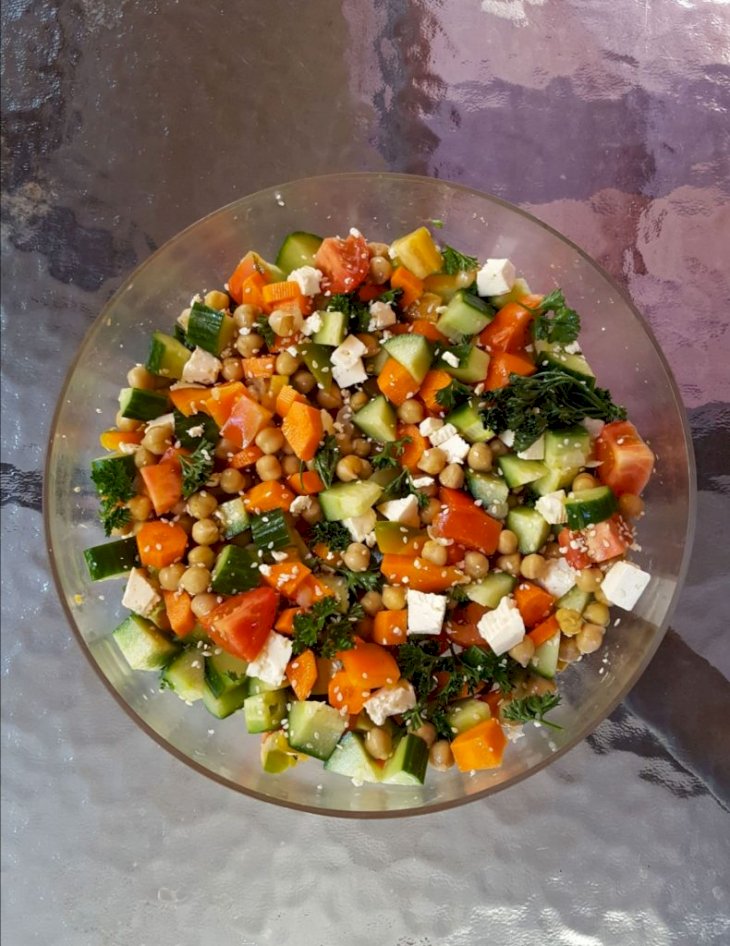 Zainab Dokrat (Spicy Fusion Kitchen)
Prep your vegetables by dicing your cucumber, carrots, and cherry tomatoes, as well as draining and rinsing out your chickpeas.
Toss all your ingredients into a large bowl, with the cubed feta cheese (optional) and parsley.
Lightly toast your mixed seeds for a minute, on low heat, till they start to brown, before sprinkling them over the salad.
Drizzle over the lemon juice just before serving.
Spicy Grilled Chicken Served With A Crisp Pre-Made Salad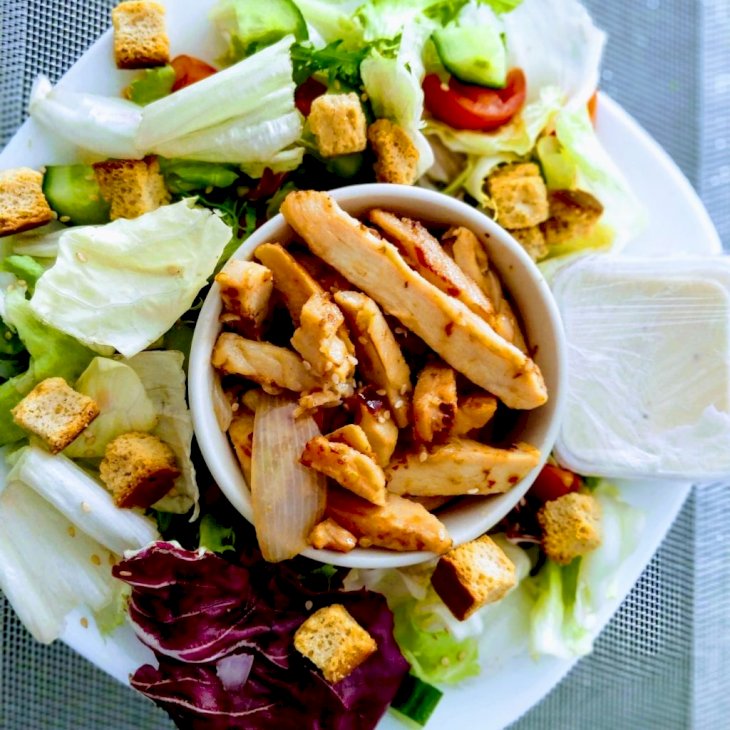 Unsplash
Ingredients
Method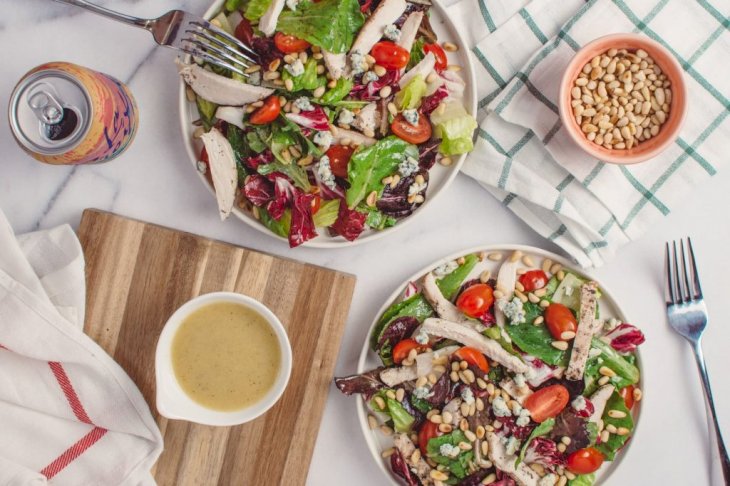 Unsplash
Marinate your chicken breasts before cooking them on medium heat for 15 minutes.
While your chicken breasts are cooking, plate the pre-made salad that you purchased from the grocery store. Feel free to add whatever more vegetables you have to add more flavor (optional).
Once your chicken has cooked, remove it from the pan and slice it into strips before serving it over your salad. Top with crunch croutons or peanuts.
Moroccan Couscous Side Salad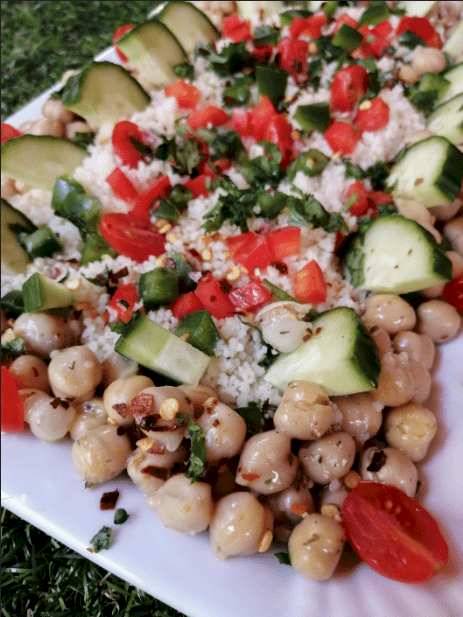 Zainab Dokrat (Spicy Fusion Kitchen)
Ingredients
1 Tbsp Olive Oil (or Butter)
1/3 Cup Cherry Tomatoes Sliced
1/3 Cup Cubed Feta Cheese - optional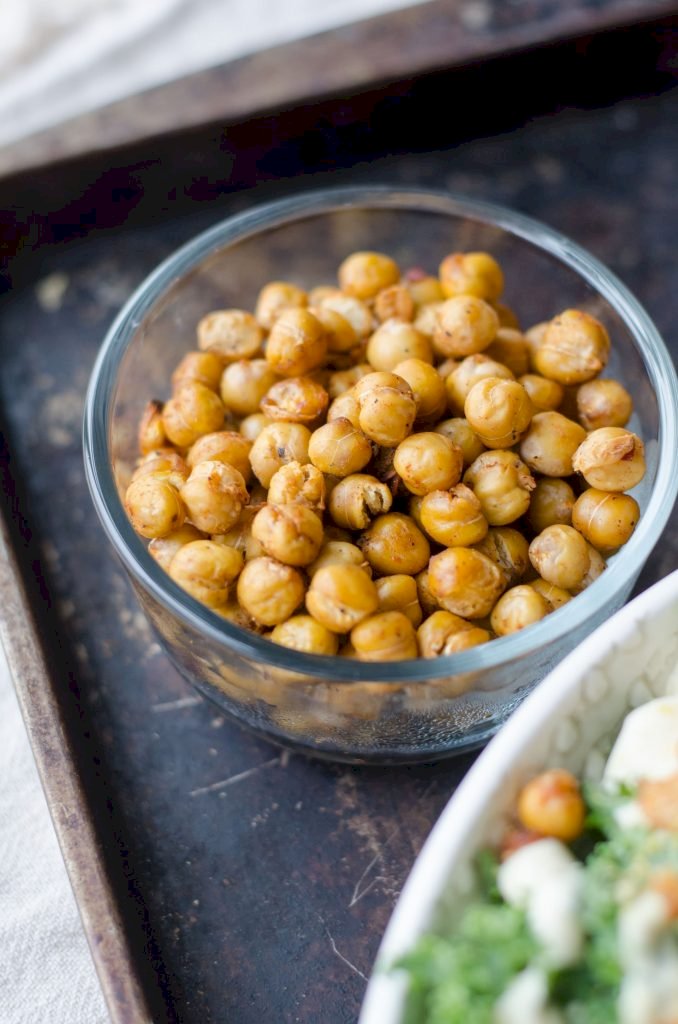 Unsplash
1/4 cup Greek Salad Dressing
1/3 Cup Chopped Fresh Coriander
Method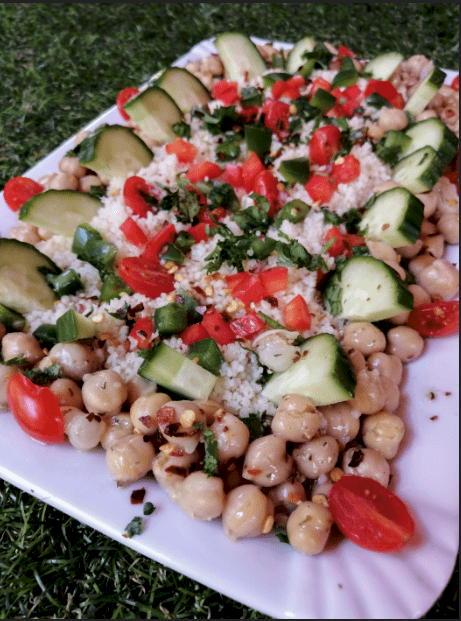 Zainab Dokrat (Spicy Fusion Kitchen)
Boil your water and add it to a medium-sized dish. Next, add in the couscous, with the salt and olive oil or butter, before covering up the dish. Leave it for 20 - 30 minutes, till the liquid is absorbed into the couscous.
Next, make a quick dressing, mixing the greek salad dressing, garlic, olive oil, pepper, salt, lemon juice, red chili flakes, and chopped fresh coriander. Once you've made your dressing, keep it aside or chill in the fridge.
Once the couscous is ready, fluff it up with a fork and plate it. Next, top it with your sliced cucumber, cherry tomatoes, bell pepper, feta, and chickpeas.
Drizzle your salad dressing over it before serving.