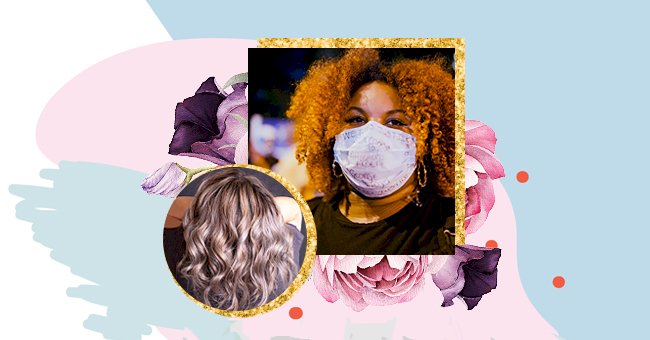 3 Hair Color Trends That Are Predicted To Be Huge In 2021
Brace yourselves because 2020 is finally ready to make way for 2021. If your hair and life have not been in order this year, get ready to repaint things.
A lot of things have hit us this year, the biggest one being coronavirus. We have, however, managed to stay healthy and make it to the year-end.
It's time to embrace the new year shenanigans, at least to some extent. We have the perfect starting point for you, and that includes embracing a cool hair-color trend. Let's go through the top three hair-tones that will make it big in 2021.
Sand Tropez - Golden Bronde Tone
The Golden Bronde is a perfect combination of cool brown and warm blonde tones. Hair Colorist Karissa Schaudt likes referring to this shade as "sand tropez."
A hair colorist from New York City, Madison Rae Garrett, tried sand tropez on a model. Madison gave her unique sand-gold highlights, which looked nothing less than stunning.
Another hair color artist in Los Angeles, Bianca Hillier, showed us how to apply sand tropez through balayage. This method makes the shade last longer than usual.
It's interesting to see how the golden bronde tone reins in entirely, even on curly hair. It's worth a try, whether you have straight, wavy, or curly hair. If you're bored of your hair looking dull and boring, try going for sand tropez.
Rouge
It seems like red will be the new everything in the coming year. Red hair has quite a unique appeal of its own, which is hard to miss.
Hair colorist Karissa Schaudt likes calling this right red hair tone "rouge." According to Schaudt, rouge is more intense than copper and lighter than auburn. A rich and vibrant rouge tone with a softer touch will bring out the best in your hair.
Hazelnut Tone
You can achieve a hazelnut tone by immersing brown with brown. According to Ryan Trygstad, hair colorist at Mark Ryan Salon in New York, hazelnut tone is close to a natural golden brown shade.
Hazelnut highlights settle in nicely on brunettes. The natural, hazelnut color reflects a more resonant tone somewhere between being light but not dark.
Hand-painted highlights called "Pintura," are also a way of getting the perfect brunette highlights. You can again try brown extensions on your braids and rock your tied-hair look.