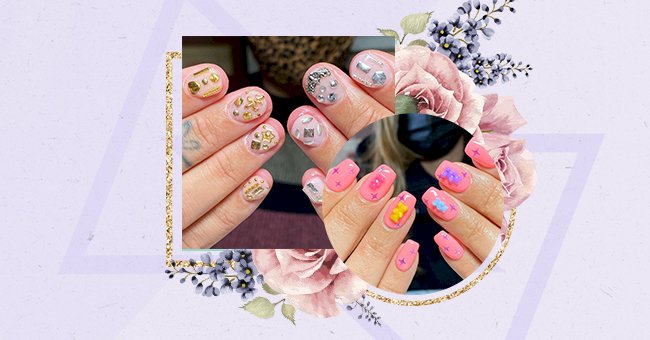 3D Jelly Nails Take Over Summer Trends
A good set of nails is like an accessory - they can make or break an outfit. So before adhering to the 3D jelly nail trend, choosing the design, art, and color according to your style makes the whole difference to elevate your look.
Social media are the new fashion mags - we get to know the latest fashion trends from all over the world through scrolling on hashtags and vids. For example, 3D jelly nails traveled from Korea and Japan to our phones, and now they're everywhere.
The three-dimensional gel manicure look is the latest nail trend innovation. The style revolves around using colored gel polishes in a glass-like look that builds artistic designs.
However, as it takes higher manicure skill levels to achieve, you can't go to any salon and ask for 3D jelly manis or simply try and DIY.
The nail artist Fleury Rose told Allure to search for specific nail artists that are already used to work with gel. If they do, chances are they should be able to create 3D jelly nails.
For those with intermediate skill levels and wish to venture themselves into a DIY jelly nail, you'll need the following types of equipment:
UV lamp
Jelly nail polishes
Builder gel or poly gel
Nail brushes of different sizes
Start by applying the gel polishes as you usually would. However, you might need to double your layers to get an intense color to get a glossy effect.
Then cure your nails under the UV lamp and get ready to have fun building your design. First, take a good blob of builder gel and shape it with a brush. Then, quickly bring your nails under the UV lamp again.
Builder gels change the shape fast and tend to level up, so you should work quickly on your design. Work with one section at a time and once you're done, apply a top coat, cure it again, and it's ready!
If you fail once or twice, don't give up! It takes time, effort, and patience to get the design you want. On the other hand, if you try a few times and think maybe this isn't your thing, you can purchase ready-made press–on nail extensions.