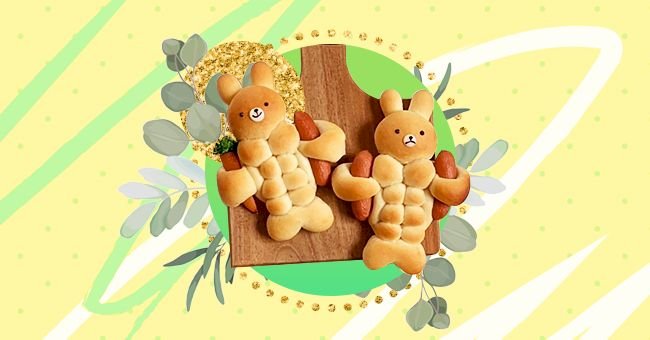 4 Adorable Baked Items
Anything can be a creative masterpiece, including a slice of bread. These baked goodies are simply melt-your-heart adorable.
There may be a few things that come to mind when you hear the words "baked good," and "adorable" probably isn't one of them. But just you see what we're talking about.
Check out these adorable baked goodies, including a perfectly golden bodybuilder bunny bread that we can't quite get over).
Muscle Bunny Bread
Has bread ever been this adorable? Note the one totally ripped grumpy muscle bunny bread with no "carrot." Oh, so cute.
Dog Shiratama Manju
These are custard-filled shiratama manju is a traditional Japanese dessert of steamed cake made from glutinous rice and filled.
A Slice Of Art
We're stuck trying to decide between bread and art; either way, this slice of bread is a marvelous masterpiece to be appreciated.
Keroppi Inspired
A perfectly done Keroppi representation on a slice of toasted bread. Ideal for those who can't resist the nostalgia of childhood cartoons.