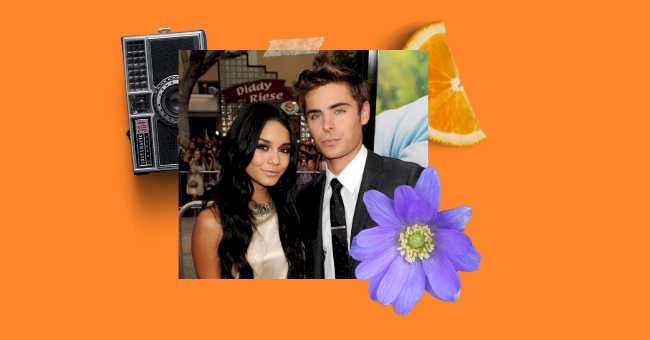 4 Celebrity Lies We All Fell For Without Thinking About Them
It goes without saying; don't believe everything you see on TV! Yet somehow, these four lies caught most of us off guard and slipped under the radar without notice.
Having every detail of your life scrutinised on the internet is exhausting which is probably why celebs tend to hide things from the public eye. Sometimes that means telling little white lies and cleverly tricking us.
We can't help but wonder how many other things we've failed to pick up on but I guess that makes this discovery all the more interesting. Here's some things that celebs have lied to us about over the years.
1) Zac Efron Didn't Actually Sing in "High School Musical"
The star only sang the first four lines of "Start of Something New" and one line of "Breaking Free". Reason being, producers found Efron's natural voice was too low for that of a tenor and they wanted a tenor to match the role.
All of Troy's other singing parts in the first installment of the Disney movie were actually sung by Drew Seeley who also auditioned for the part of Troy Bolton. Zac did sing in the following two movies since the music was tailored specifically for his voice.
2) Rachel McAdams Wore A Blonde Wig In "Mean Girls"
Regina George was the stereotypical blonde mean girl but when Rachel McAdams found out she'd have to bleach her hair for the role, she refused.
Since the producers wanted McAdam's to play the iconic role of Regina George, they gave in to her demands and spent $10 000 on a blonde wig made out of real human hair.
3) Julie Bowen Was Pregnant In The Pilot Episode Of "Modern Family"
The directors of 'Modern Family' had their work cut out for them while filming Modern Family's pilot episode. Claire Dunphy wasn't pregnant but Julie Bowen was two weeks away from giving birth to her twins.
The directors had to creatively hide Bowen's massive baby bump which is why Claire is seen carrying random towels or baskets in front of her stomach in the first episode.
4) Lily Was Played by Twins
Now that the character is older, Lily is played by Aubrey Anderson-Emmon. However, in the first two seasons, the directors cast two actors, twins; Jaden and Ella Hiller, as baby Lily. The twins reportedly disliked playing Lily so they turned down the offer to return in season three.