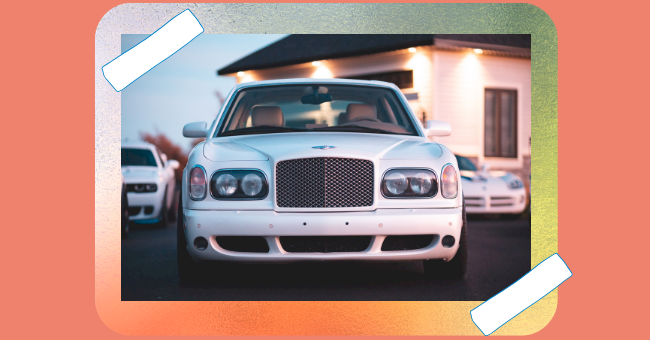 4 Luxury Cars Mentioned by Rappers In Their Songs
Money, drugs, and cars seem to be the center of many rap songs. And there seems to be a trend when it comes to which cars are worth bragging about.
We can't help dissecting every bar these artists spits. So it's no surprise that, after hearing them brag about their riches, we're lusting for their luxe lifestyle.
Instead of focusing on their branded clothes and designer shoes, we're going to take a look at their cars. since we've heard just about every elite car brand mentioned in at least one song.
Rolls Royce
Everybody who's anybody in Hollywood has a Rolls Royce, it seems. It's no surprise that these artists name drop the luxury brand when a Rolls Royce costs upward of $300 000. The "ceiling with the stars" has come up frequently in music, from rap to R&B.
To be more specific, rappers seem to love the Rolls Royce Wraith. In fact, Drake loves his Rolls Royce so much that on his track "Portland", he claims "Park the Benz just to ride the Wraith". On "Flexing", Meek Mill says "Now hold up, I went and bought a Phantom cause I wanted to, and now I drive the same car some stunnas do" (for those who aren't petrol heads; a Phantom is a type of Rolls Royce)
Mercedes-Benz
The luxury german brand is said to be the most mentioned in rap music.I'm not entirely sure whether it's because rappers absolutely adore Mercedes or it's just easy to rhyme with. Either way, nobody looks poor in a Mercedes.
Merkules made sure to remind us how the Benz really glows on his single "Death Wish", saying "Game told me 'Don't forget to be careful how you invest.' Now the G-Wagon interior glaring off my patek" If that isn't a flex, what is?
Maybach
Maybach is technically a part of Mercedes-Benz but way more luxurious, an incredible feat if you think about how luxurious a Benz really is.
Since the cheapest Maybach sells for around $173 000, I'm not surprised that rappers dedicate lyrics to their customized Maybach wheels. Gucci Mane actually bragged that he could "Close the curtains on them, haters, in my Maybach" on his track "Trap Back"
Bentley
From The Weeknd name dropping his blue Mulsanne on Starboy to The Game's "Is it the Bentley with the full colorways?" on 'It Must Be Me', the British luxury car is a favorite among pop stars and rappers alike. Sporty, comfortable, and extremely pricey, it's no wonder artists are flexing with their Bentleys.