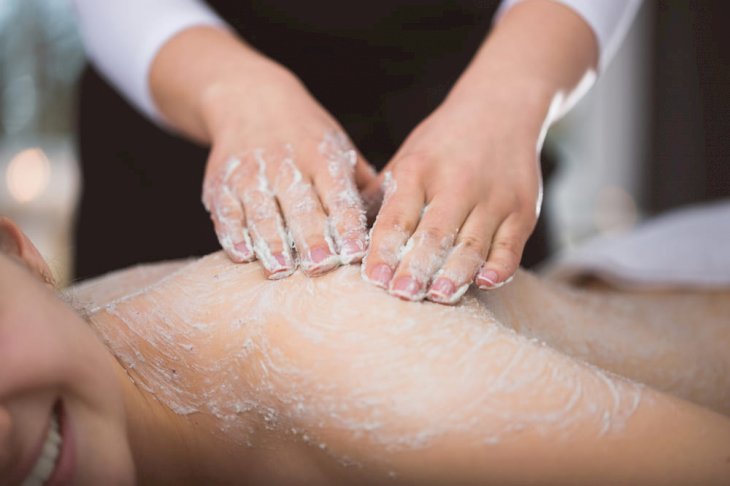 5 Beauty Products That Promise to Relieve Stress
According to The American Institute of Stress, nearly 77 percent of people feel that stress leads to physical ailments. Similarly, 73 percent of people also feel that stress impacts their mental health.
With our busy schedules and unpredictable lifestyle, most of us have been stressed out without the time to relax. These beauty products are changing the stress relief game with their calming and stress relieving properties.
When you're moving a million miles a minute trying to do everything at once, it's extremely difficult to stop and take a moment to relax. However, an eye mask is a perfect way to force yourself to sit back and breathe for a few minutes.
Skin Gym created the perfect eye mask for this using jade beads. The mask is great to relieve headaches and soothe tired eyes. For the best results put the mask in the fridge to be as cool as possible before use.
2. Aveda's Stress-Fix Body Lotion
After a long day, there is nothing better than a hot shower and taking a moment to run lotion all over your body. Why not invest in a good lotion that is infused with lavender and sage.
Aveda's Stress-Fix Body Lotion uses aromatherapy to reduce stress. It also nourishes the skin and is extremely hydrating.
This product was designed to help soothe the senses and reduce stress while hydrating the skin. The mask is infused with non-intoxicating Cannabis Sativa Seed Oil.
The oil is known to help instantly calm skin and visibly reduce redness. It is also known to have a destressing effect on the senses.
4. Tata Harper Stress Treatment Oil
Tata Harper is a 100 percent natural brand that strives to provide luxurious products that work. They released an aromatic stress treatment oil that is perfect to keep on your desk.
Simply pop some onto your pressure points or wrists when you are feeling extremely stressed. The oil boasts a number of soothing and calming ingredients including rose oil to alleviate anxiety, neroli to soothe the nerves, and frankincense for relaxing.
5. Bath & Body Works Stress Relief Body Wash
The shower gel is a fast-foaming body wash that is infused with soothing skin conditioners as well as aloe and bamboo extract. Perfect to use during a hot shower after a long day, the gel is infused with a blend of essential oils & natural ingredients.
The essentials oils are blended to provide an aromatherapy experience and the brand advises breathing in deeply for best results. Eucalyptus Essential Oil is known to clear the mind and Spearmint Essential Oil soothes & uplifts. For more results, you can use the matching body scrub and body oil.