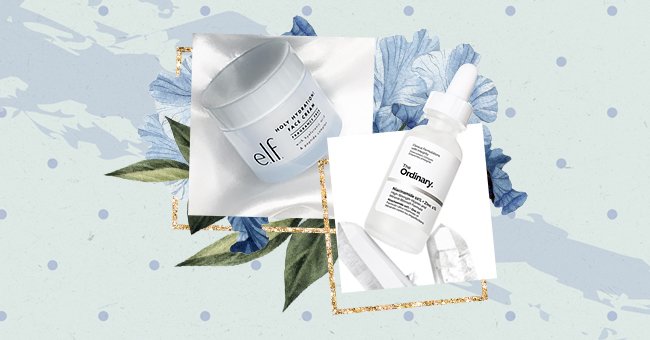 5 Beauty Products Under $25 Worth Buying
Let's admit. It's isn't always easy to keep up with the latest beauty trends, as so many products are launched almost daily. So, don't get yourself overwhelmed, just follow our lead.
There are tons of practical and high-quality beauty products now available on the market and the good news is that you can always find the best bang for the buck.
We know you don't have the time and the money to test all the buzz celebrity-approved products. And some (not to say most of them) can be beyond your budget. That said, we've rounded up five beauty products that are budget-friendly and won't cost you more than $25.
E.l.f. Cosmetics Fragrance-Free Holy Hydration! Face Cream
A lightweight, fragrance-free moisturizer that is packed with Hyaluronic Acid, Niacinamide, Vitamin B, and Squalane, giving the facial skin a powerful hydration boost for just $12. Their 'holy' hydration moisturizer is recommended for ultra-dry skin and during wintertime.
The Ordinary Niacinamide
Niacinamide (Vitamin B3) is indicated to reduce the appearance of skin blemishes and congestion. This product helps several skin issues, from hyperpigmentation to dryness to soothe wrinkles and fine lines, and even reduces redness. This serum also contains zinc, which helps control breakouts.
Weleda Clarifying S.O.S. Spot Gel
Weleda is a Swiss brand that works with mostly organic and natural ingredients. This targeted oil-free gel calms skin in targeted areas and prevents clogged pores. The key ingredients in their formula are willow bark, licorice root extract, and witch hazel.
Verse Gentle Cycle Milk Cleanser
"The cleanest drugstore skincare brand" as they call themselves, Verse is also animal-friendly and vegan. This facial cleanser removes makeup, it's acne prone-skin friendly and contains anti-inflammatory and antioxidants properties in its formula.
Paula's Choice RESIST Perfectly Balanced Foaming Cleanser
Paula's Choice is known for its commitment to quality and clean products. This cleanser is anti-aging and helps balance moisture while removing makeup, impurities, and excess oil. It contains skin-restoring ingredients such as Hyaluronic acid, ceramides, and aloe vera.