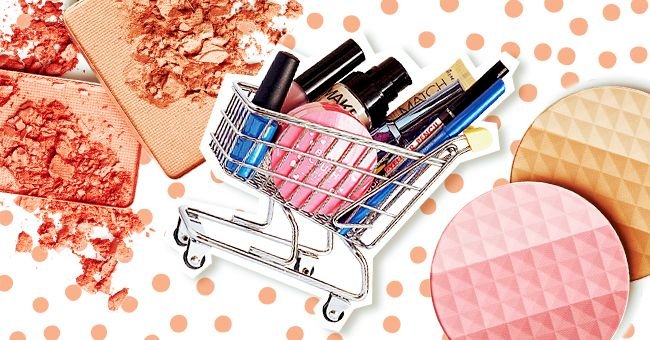 5 Best-Selling Makeup Items Of All Time
The hunt for the perfect makeup seems never-ending so it is no surprise that when we discover a game-changer it becomes a holy grail item. In the last few years, the industry has undergone many changes.
Brands are pushing to create the next big thing in makeup. However, even with many revolutionary products entering the market, the following five products have retained their crowns as some of the best selling products of all time.
Bestselling Eyebrow Pencil: Anastasia Brow Wiz
According to Glamour, this stunning eyebrow pencil is sold at least 12,960 every day. This means that at 540 pencils are sold every hour.
The pencil rose to fame because of its natural-looking results. The stunning formula and design allow the user to create fine lines to fill, re-shape, or plump the brow. It also features a spoolie and comes in multiple shades.
Bestselling Blusher: NARS Orgasm Blush
Another cult favorite that sells astronomical amounts of product is the NARS Orgasm Blush. Research shows that at least two Orgasm blushes are sold every minute.
NARS blushers are known for their silky-matte formula with just a hint of shimmer. The formula is long-lasting and easy to blend. However, the shade Orgasm is particularly popular because it is the ideal color to add a flush of color and a healthy glow to the skin without overwhelming your look.
Bestselling Setting Powder: Laura Mercier Setting Powder
According to the Laura Mercier website that quotes the NPD Group Inc in Prestige Retail, the Laura Mercier Translucent Setting Powder is the #1 setting powder in the USA. The multiple award-winning powders is sold at least once every five minutes.
The cult favorite is the ultimate powder to set your base. It boasts micro-refined silica and light-reflecting particles that blur pores and imperfections without caking up your makeup.
Bestselling Mascara: Too Faced Better Than Sex
Whether or not it is actually better than sex, we can't say. However, it is a revolutionary mascara with just two coats reportedly giving the illusion of false lashes.
Bestselling Bronzer: Soleil Tan De Chanel
While Chanel does not publically disclose its sales figures, the Soleil Tan de Chanel bronzer is one of their top performers. The product has been a cult favorite for years.
It's creamy gel to powder texture allows it to be seamlessly applied over or under foundation. The products give the skin a sun-kissed glow and dries down matte.