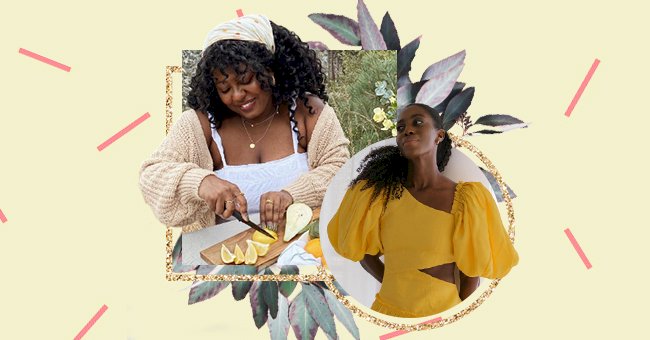 5 Black Creatives To Follow on Instagram
As Black History month comes to a close, you may see a dwindling of posts about black innovators, athletes, history makers, and future leaders. However, the best thing about social media is that anything posted there lives on and on.
Out of the multitude of influencers on Instagram, black creatives have somehow always gotten the short end of the stick from sponsorship deals to collaborations. Although times are changing, black influencers have taken the reigns and are carving their own space online.
If you are looking to follow some seriously cool, funny, stylish black creatives on Instagram to inspire you every time you open your Instagram timeline, this article is for you. Therefore, scroll below and have your phone ready to follow these five black creatives right now.
Elsa Majimbo
Elsa Majimbo's claim to fame resulted from her filter-free and prop-free snarky Instagram reels entertaining scores of people during lockdowns. The young comedienne styled herself with 90s era sunnies and ate crisps as she joked about her me-first approach to life.
This 19-year-old viral sensation hailing from East Africa has now taken the internet by storm. From features on Netflix, Teen Vogue, and Forbes to collaborating with Rihanna, Valentino, and recently Ivy Park x Beyonce, the hilarious Elsa Majimbo is the Gen X star to follow.
Jnaydaily
The home envy is serious with this one. Jnaydaily, full name Janea Brown is the rising face Instagram needed in the home department, and her numbers show it. Brown's page manages to do the impossible - be very trendy and very homey.
The insanely warm and, dare we say, uber fashionable influencer also shares her tips and tricks on YouTube, giving viewers the scoop on how to achieve her signature home style. As locked down persists, perhaps it's time to give your space a makeover, Jnay style.
Ivy Kungu
Ivy Kungu is a 21-year-old makeup sensation. The Texas-based makeup enthusiast is very much the Gen X internet star to follow. Her playful looks have gained her a pretty following on Instagram, but her relatable humor has also found her fame on Twitter.
Ivy collaborated with, Allure and Rihanna's Savage X Fenty line. The rising star also shares her health and fitness journey with fans. Kungu's posting is very timed, with only a few posts coming out at a time, but when they do expect her fans there in numbers.
Spirited Pursuit
The statuesque traveling influencer, the real name Lee Litumbe, lives the aesthetic lifestyle we all wish we had. Litumbe's travels have taken her to colorful Morrocco, the historic Lamu island. Furthermore, she blogs about her experiences for fellow travelers.
What makes Litumbe stand out is that her Spirited Pursuit brand is a much-needed boost for the black traveler. Her posts prove that no matter your color, you too can travel in luxury and style. Also, can we talk about her gorgeous home? We need the details.
Duckie Thot
Duckie Thot is the updated supermodel. The Australian model went viral for her looks after a picture of her went viral. Often referenced as a real-life barbie, this towering model has graced runways from Victoria's Secret to Savage Fenty.
There is no stopping Duckie as she continues her pursuit to supermodel stardom. Moreover, the model's deep skin in mainstream media is an inspiring image for dark-skinned girls everywhere. However, her skin deserves more acclaim. It's flawless.