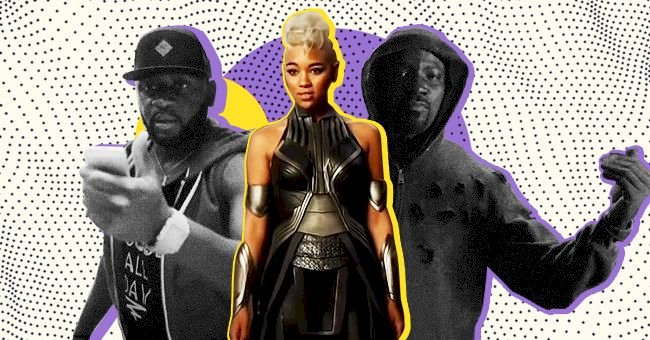 5 Black Superheroes Worth Knowing
It's well-known at this point that the first black superhero was Black Panther. The character was introduced by Marvel in 1966. However, contrary to popular belief, he is not the only Black superhero.
In fact, since his debut, comic houses including Marvel and DC have gone on to create amazing black superheroes who embody black excellence. Since 1966, the list of Black comic book icons has continued to grow and we wanted to take a moment to celebrate some of our favorites.
1. Storm
Storm has a solo series dedicated solely to her character. She is the first African-American member of the X-Men. From her introduction in 1975, she has been the leader of the X-Men on multiple occasions.
The character was an orphan who had been born in Harlem to a Kenyan mother and an American father. Her parents passed after her family moved to Cairo and Storm was forced to become a street thief to survive before manifesting her powers.
She is then discovered by a tribe that worshipped her as a weather goddess. Her life mission is to protect the same people who hate her.
2. Luke Cage
The only Black superhero older than Luke Cage in the Marvel Universe is Black Panther. The character was released in 1972.
Cage is a Harlem native who undergoes a government experiment that makes him indestructible. In his original Netflix series, he wears nothing but a black hoodie while bullets ricochet off his body.
3. Jongo
Africa doesn't generate many superheroes but when they do they create a gem. Jongo was created in South Africa and was shot mostly in Johannesburg. The series aired in 2016.
The story revolved around Eli King who discovers a crystal at the site of his father's death that gives him supernatural powers and abilities. On a mission to find his father's killers he finds himself facing a team powered by similar crystals and has to stop them from fulfilling a potentially devastating ancient prophecy.
4. Misty Knight
Long before the Winter Soldier appeared on the scene, Misty Knight and her bionic arm ruled. The Marvel hero first appeared in 1975 as a native New Yorker.
She was working as a cop when she loses her arm and becomes a superhero after Tony Stark designs a bionic arm that gave her special abilities. The character continued to appear in Netflix's "Luke Cage."
5. Black Lightning
DC comic's first Black superhero debuted in 1977 as Black Lightning. The character was given his own origin and storyline.
According to the story, he comes from Suicide Slums, a fantasy area that symbolizes modern cities and ghettos. He uses his ability to create electricity to better his neighborhood and fight for justice.