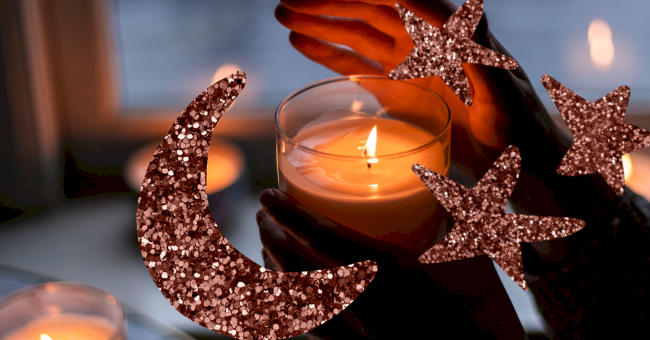 5 Candles That Will Turn Your Home Into A Cozy Winter Paradise
Winter lovers know that this season is all about creating a cozy vibe. And what better way to create the illusion of a cozy night by the fire than lots and lots of deliciously woody scented candles...
When we think winter, we automatically think cozy blanket, fluffy PJs and the perfect book to curl up with in front of the fire. Unfortunately, I do not have the space for a fireplace.
So I satisfy my craving heart with a giant collection of candles with winter scents (and if they have a wooden wick even better). Here are six candles to try if you're a fellow winter lover.
1. Bath & Body Works Frosted Moscow Mule
This boozy candle boasts notes of Sweet Lime, Lemon Zest, and Sugar Cane. The candle is also packed with essential oils and has 3 wicks.
2. WoodWick Fireside Candle
WoodWick candles combine amber, vetiver, and musk base notes to create the idea of a cozy night by the fire. This specific candle also boasts top notes of Italian bergamot, apple peel as well as mid and base notes of golden amber, black oak, smoked mahogany, vetiver, musk.
3. Lit Home Fragrance Cabin Candle
The ultimate winter and fall candle in my opinion, the Lit Home Fragrance cabin is a must try. It aims to create the feel of cozy cabin with the warm spicy notes and crisp forest air with the rest of the top notes.
4. Mala The Brand's Fireside Candle
These minimalist candles are hand-poured in Vancouver. They are made with clean-burning soy wax and a wooden wick. Fireside boasts a blend of black amber, lavender and musk.
5. Kilig Candle Co. Maginhawa Candle
"Maginhawa" is an adjective meaning to be cozy. The brand claims it the "perfect scent for days when being cozy is mandatory." It releases a soft and feminine scent with some aromatics to create a deep cozy feeling.