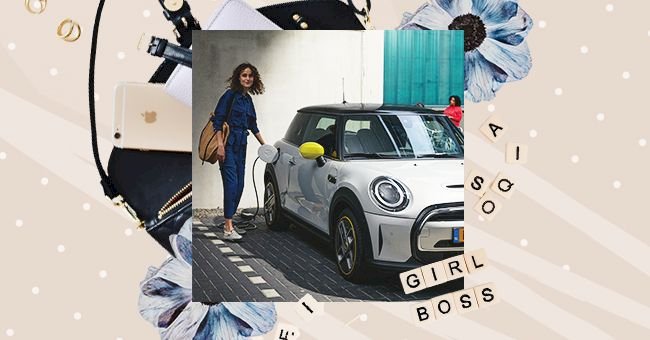 5 Cars That Have Designs Perfect For Women
Cars have been seen as a male-centered item for far too long. However, some brands are finally stepping up to the plate with options that are great for women.
Throughout the years since the very first car was designed in 1886, cars have only gotten bigger, better, more technologically advanced, and more expensive. Cars have been designed for men, by men.
However, recently manufacturers are taking into account women's needs. Here are 5 cars that have designed perfectly for women.
Mini Cooper
The range starts off with a hardtop classic 2 door variant. With its go-kart-like driving feel, its funky looks, and the list of features that comes with the car as standard, it should be high on the list of options.
In general, it's definitely a looker. Add to that the fact that it has good fuel consumption and is fun to drive and you have a winner.
Volkswagen Tiguan
The Tiguan is a compact SUV boasting a spacious and well kitted out interior. It offers a host of standard tech and is very sporty to drive.
It even offers third-row seating as an option while remaining compact enough to be used as a daily car. It's one of the vehicles with the most value for money.
Toyota Corolla
For those wanting a very reliable car, that would probably go a long way, then the Japanese Automaker's tried and tested recipe is for you.
It returns good fuel consumption figures, simple and straightforward in terms of user experience offers decent ride quality and a very high-reliability rating.
Honda Odyssey
The Honda Odyssey is for those who want extra space and even more comfort than you would get from an SUV. It is spacious with extra luxury features as standard compared to most cars and more family-friendly than most.
This is one of the best family-friendly minivans on the market.
Subaru BRZ
Sports cars don't necessarily have to cost a lot of money to be fun, and this is where the Subaru BRZ steps in. It is an affordable, but yet fun to drive, 2 door sports car.
Powered by a 2.4-liter flat-four engine, making 228hp, it has enough power to have fun within the limits, and for everyday use. It is an absolutely stunning vehicle.