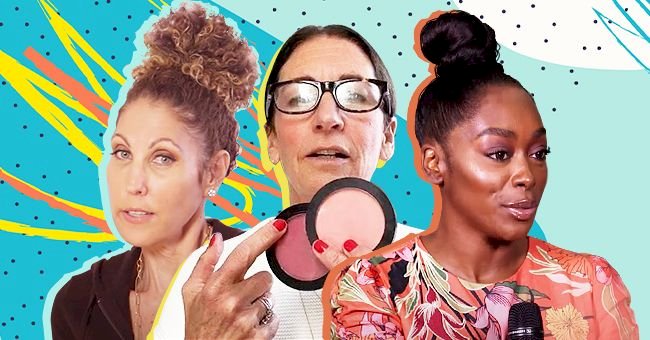 5 Celebrity Makeup Artists Who Are Changing The Industry
The looks they create sometimes define what is trending, and the products they use are sought out more than others.
Make-up Artists have been making fashion trends since the beginning. They have been lending their creative touches to fashion shows and have become a widespread influence on culture trends.
Some own their own companies and sell products that are revolutionary and feminine. We explore make-up artists who are changing the industry.
Bobbi Brown
She is known for her make-up line and eight successful books. She revolutionized the '80s by bringing a natural, toned-down look to women and simplifying women's lives with her straightforward approach to make-up.
Bobbi officially launched her essentials line in the '90s: 10 lipsticks and a small selection of foundation sticks, that are still popular in the industry today.
Pat McGrath
She is also known as the "Mother of Make-up" or the most influential makeup artist in the world. McGrath has been influencing the industry with her skills since the '90s. She has launched a cosmetics line, which is highly coveted.
Pat also inspires other young talents with Instagram contests. After which the make-up enthusiasts get a chance to work with her during fashion week. She is known for her fashion inspired combination of bold colors and innovative materials.
Sonia Kashuk
Her brand soared when she introduced affordable and luxurious cosmetics to the mass market at target. She began her career in the '80s in New York City, working with Cindy Crawford since 17.
It is no doubt how influential Sonia has been in the industry as her expertise uses the process of fashion design as her inspiration. She has created a beauty empire using color, shape, and form.
Sam Fine
He was awarded the title of the first Black spokesperson for Revlon and Covergirl. Sam has been in the make-up world since the '90s. In the past, he has worked with Tyra Banks, Naomi Campbell, and Iman.
Nowadays, he is still influencing the industry by working with Gabrielle Union-Wade, Queen Latifah and Vanessa Williams. Sam is also an author of his first book, "Fine Beauty: Beauty Basics and Beyond For African American Women."
5.Mali Magic
She is known for creating stunning, and glowy makeup looks suitable for all skin tones. Her work has been described as out-of-this-world. Celebrities like Tiffany Haddish, Niecy Nash, and Nicki Minaj have all sat in her makeup chair.