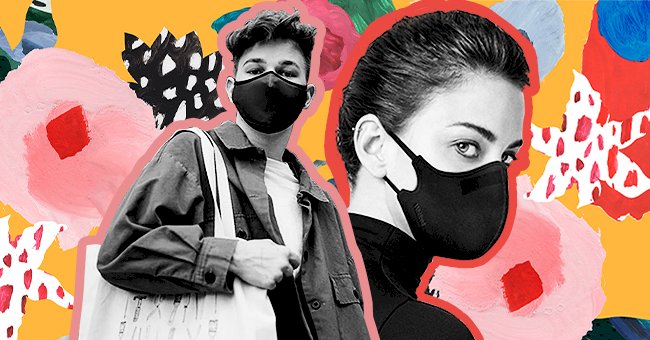 5 Chic & Stylish Face Masks To Compliment Any Outfits
The current pandemic has resulted in many lifestyle adjustments to try and contain its spread. One of these changes is the use of a cloth mask in public areas. The CDC firmly recommends wearing masks when going out.
Masks don't seem to be going anywhere any time soon with even Governor Andrew Cuomo issuing an order that New Yorkers must wear masks in public places where social distancing six feet is not possible. So, why not grab some stylish ones to compliment your style. Here are some of our favorite ones out there.
Vistaprint Face Mask
Vistaprint offers a wide selection to fit all your style needs. The reusable masks are designed with a replaceable filter system.
From fancy prints to solid colors there's an option for every fashionista cravings. The brand even offers kids sizes.
Wolford Care Face Covering
For those who like the chic streamlined look, the double-layered fabric masks from Wolford Care is perfect. The hosiery brand boasts flexible aluminum wire at the nose to ensure it holds its shape without touching the nose.
The fabric is also water-repellent and can be reused. The elastic ear straps ensure a snug yet comfortable fit.
Heroine Sport 3-Piece Metallic Cloth Face Covering Set
This one is for the daring stylish girls who aren't afraid of making a statement. These eye-catching masks are perfect to fit into the new metallic trend.
Saks Fifth Avenue's shimmery nylon face-coverings can be washed by hand and feature a mesh interior lining. They are made in the USA.
Satin Nude Straight Cut Face Mask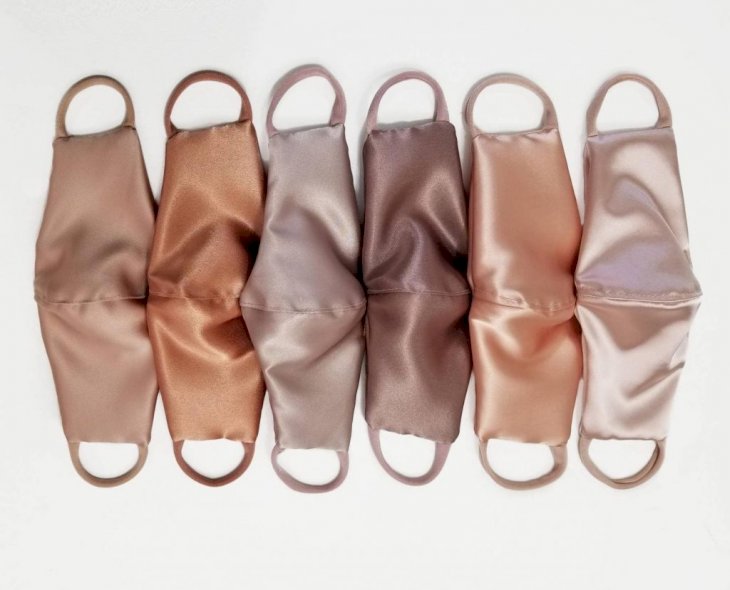 Etsy
Even though you won't find any medical-grade products on Etsy, you will find stunning hand-made masks. From bedazzled to silky satin, there is a multitude of options.
These particular luxurious satin fabrics are particularly eye-catching and stylish. Best of all the nude tones means they will match with everything.
Double Layer Black Cotton 3D Washable Face Mask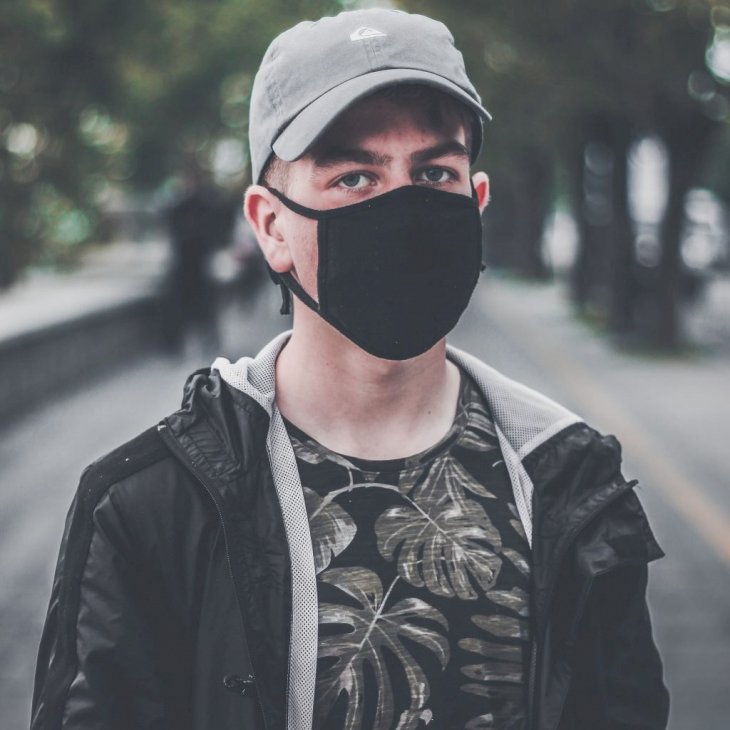 Photo by Pavel Anoshin on Unsplash
A simple yet economical option are these plain black masks from eBay. Sold in multipacks, these masks are reusable.
Best of all many are made from 100% organic cotton making them super soft, breathable, and comfortable. This specific multi-pack is made in Korea.