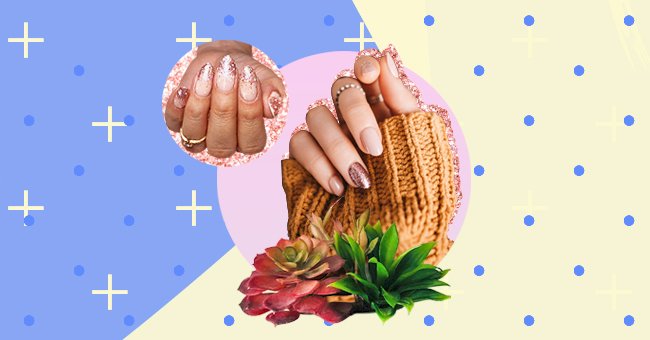 5 Chic Ways To Style A Snowflake Manicure
Can we get a ho ho ho for the holiday season? Grab every holiday-themed and colored item you can find and get creatively jolly. Lockdown will not affect our mood this festive season.
One thing that 2020 has taught us is the power of accepting things that we cannot change. Coronavirus isn't going anywhere anytime soon, and we can't let that fact deter us from enjoying our holiday this year.
Thankfully, we've learned a couple of things during our first lockdown, including basic nail art. Take a look at the five chic ways to achieve a cute holiday-themed snowflake manicure to bring you joy this season.
Winter Wonderland
This powder dip manicure may not be the easiest to achieve from home, but you can come pretty close. Your preferred at-home gel nail kit, a silver glitter polish, and a snowflake stencil are all you need.
This cream-colored manicure is perfectly festive and not too over the top. The little glitter accent nail looks like the perfect snowfall, and the snowflake art is the ideal wintery addition to your simple set.
The Classics
This is a classic red and white-colored manicure that Mrs. Claus would even approve of. Apply a few candy apple red coats followed by a white snowflake nail art placement, and voila! You're all set.
Festive Colored Bling
There has been a rise of more pastel colored holiday items in the past few years, and we love it. This crystal-embellished set looks both icy and festive with its metallic pinks, colorful sparkles, and iridescent crystals.
The crystals also enhance the snowflake nail art, so we are not confused about the season in celebration. Grab your stick on nails and get going with OPI's new holiday range to get these claws.
Feels Like Glitter
One thing about the holidays is, you will never run out of places to put sparkles. Add some rose-colored glitter to the tips of your nails with a few accent snowflakes to top off your gorgeous sparkling mani.
Neutral Chic
There is nothing you can't achieve with a stylish, short, square-shaped manicure. This classic shape is feminine and professional and looks fantastic in neutral and nude shades, as seen on the manicure above.
Get a set of nude press on nails for a professionally shaped look, and add your snowflake to one finger. You can add a silver glitter polish coat before you draw the snowflake for a more festive effect.