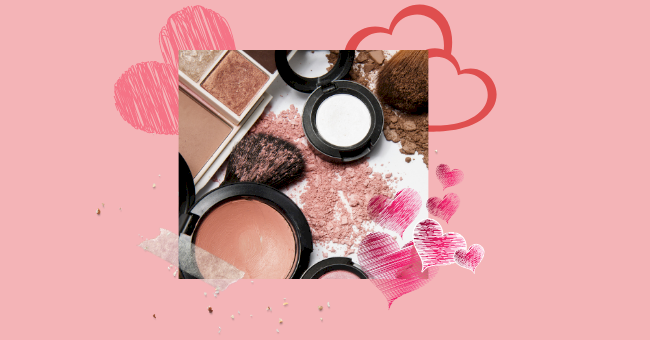 5 Cult-Favorite Makeup Products Worth The Investment
Every season a new beauty trend comes and goes. However, some fan favorites hang around for decades because of their revolutionary formulations.
And while fashion and hairstyles change, makeup has a habit of hanging onto trends and products that work. Many top-selling products become cult favorites due to their timeless perfection.
From Nars' bestselling Orgasm blush to the perfect nude pink lipstick, some products deserve their spot in the limelight. Here are the top 5 cult favorites to buy.
1. Becca Shimmering Skin Perfector Pressed
With Becca announcing it will be closing its doors soon, it's no surprise that fans are already mourning the loss of this cult-favorite powder highlighter. The Shimmering Skin Perfector has been a firm favorite for many.
Available in 12 shades, including the ever-popular Champagne Pop, it caters to a wide variety of skin tones. Its highlighting power and formula have cemented it as the gold standard for highlighters.
2. Tarte Shape Tape Contour Concealer
Tarte's most iconic product is the Tarte Shape Tape Concealer. Raved about by influencers everywhere, this concealer is reportedly sold at least once every twelve seconds.
Many users were blown away by the creamy liquid formula. And the fact that it is also long-wear and skin-smoothing just add to its appeal.
3. Charlotte Tilbury Matte Revolution Lipstick in Pillow Talk
Inspired by the best-selling lip liner, this much-loved lipstick is always in demand. Boasting a soft, nude-pink it creates perfect natural-looking lip looks.
Since the shade flatters a wide range of skin tones, it was bound to be a hit with it's buttery soft and creamy formula. It has even inspired a collection of eyeshadow, blush, and other lip products.
4. Too Faced Better Than Sex Mascara
The mascara that rocked the beauty world and had influencers sending their followers to grab a bottle, is the definition of a cult favorite. According to Too Faced, the name of the mascara was thanks to co-founder Jarrod Blandino.
He was reportedly so blown away by the lab sample of the final formula that he exclaimed "It's better than sex!" Needless to say, the frosted pink tube boasts a lengthening and thickening formula that works like a charm.
5. Nars Orgasm Blush
With a name that sticks in your head, it's no surprise that this Nars blush is on the list. The semi-scandalous name aside it's actually the performance of the product that makes it so great.
This shimmery, peachy-pink-toned blush is the perfect shade for most skin tones. Adding to the natural glow of the skin, this has been a cult favorite for over twenty-five years for a reason.