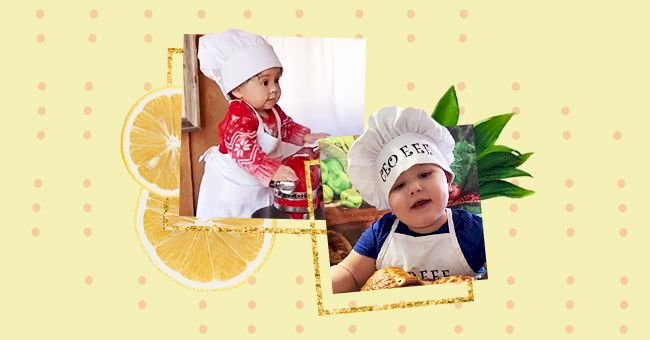 5 Cutest Baby Cooks On TikTok
While some of these young kitchen protégés may not know what they're doing, they're sure going to look cute while doing it.
From cooking to baking, these kids have got the magic. Tiktok has been the source of education, beauty tips, entertainment, and adorable baby cooks.
Can you even call yourself a baker if your cheeks aren't covered in flour in the process? We think not! Here some Tiktok baby cooks showing us how things get done in the kitchen.
Chef Fletch
The talented Chef Fletch making homemade buckeyes and spilling lots of flour, but looking adorable while doing it.
Supervision
The master supervising the trainee, making sure everything's in order. Not only do we love to see it, but we're also taking notes.
Putting Your All Into It
Sometimes when you're baking, you've got to show some conviction and put your all into it. Yes, that includes your cheeks and toes.
It's a blender, but it's also the source of intense excitment.
Gordon Ramsay's Beef Wellington
Ha! Gordon wishes he could.