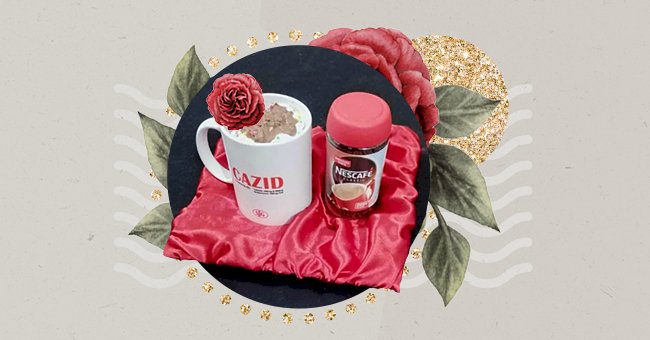 5 Desserts You Can Bake In The Microwave
Everybody has had a late-night sweet craving at least once in their lives. That gnawing feeling that you should be eating something that isn't carrot sticks and hummus.
Except, it's 11 p.m., and there's nowhere that you can go to get a cake or cookies. There are easy household solutions that take only a couple of seconds to complete that will have you feeling like you just had dessert in a gourmet restaurant.
This solution consists of some baking ingredients, sometimes a mug, and always your microwave. Here are the top 10 microwave dessert recipes that you can make.
Peanut Butter Chocolate Chip Mug Cake
You'll need 4 tbsp flour, ¼ tsp baking powder, 1 tbsp sugar, ¼ cup fat-free milk, 3 tbsp creamy peanut butter, and 3 tbsp semi-sweet chocolate chips. You will then mix all of the ingredients, besides the chocolate chips, together.
Once the batter has formed, add the chocolate chips and cook in the microwave for one minute on full power. If the batter is gooey after a minute, cook at intervals of 15 seconds until it is cooked through.
Peppermint Chocolate Mug Cake
You'll need ½ cup all-purpose flour, ¼ cup + 2 tbsp unsweetened cocoa powder, ½ tsp baking powder, ¼ cup + 2 tsp granulated sugar, ¼ tsp kosher salt, ½ cup + 2 tbsps milk, ¼ cup neutral-flavored oil, 2 tbsp chocolate chips, 1/4 cup crushed peppermint candy.
Mix the ingredients in a small ramekin or bowl and then pour the batter into two mugs. Add a tablespoon of chocolate chips to the top and microwave the mugs separately for 70 seconds. Let the cake rest for at least a minute after removing it from the microwave.
White Cranberry Walnut Nutmeg Fudge
You'll need 1tsp butter, 3 cups white chocolate chips, 1 can of sweetened condensed milk, ⅓ cup butter, 2 tsp rum flavoring, 1 tsp vanilla extract, ¼ tsp ground nutmeg, 1 cup sweetened dried cranberries, 1 cup walnut pieces.
Grease a 9-inch pan with a teaspoon of butter. Add condensed milk, chocolate chips, and ⅓ butter to a microwaveable bowl and heat until the chocolate starts to melt. Stir until smooth and continue microwaving in intervals of 30 seconds and stirring after each until the chocolate is completely melted. Add in the remaining ingredients, and then fold in the nuts and cranberries. Pour into the 9-inch pan and allow to sit for 8 hours.
Microwave Lemon Pound Cake
1 tbsp almond flour, 1 ½ tbsp coconut flour, 1 tsp lemon extract, 1 tbsp sugar, ½ tsp baking powder, 1 large egg, 3 tbsp milk.
Vanilla Glaze: 2 tbsp powdered sugar, 1/16 tsp vanilla extract, 1 tsp milk.
Combine the dry ingredients in a small bowl and mix well. Combine the wet ingredients in a separate bowl. Add the wet ingredients to the bowl containing the dry ingredients and mix until just combined. Grease a cereal bowl and microwave for 50 seconds. While the cake is cooling, make the icing by mixing the ingredients to your desired consistency.
Microwave Coffee Mug Cake
You'll need 1 tablespoon granulated sugar, 2 ½ tbsp all-purpose flour, ⅛ tsp salt, ¼ tsp baking powder, 1 tbsp vegetable oil or plain nonfat Greek yogurt, 1 tbsp nonfat milk or almond milk, ½ teaspoon vanilla, ½ tbsp brown sugar, ¼ tsp ground cinnamon.
Add all the ingredients except for the cinnamon and brown sugar to a greased mug. Mix them well until the batter is smooth. Add the cinnamon and brown sugar over the top of the batter and microwave for 45 seconds.
All of the above recipes should be allowed to cool for at least one minute before they are aten as they will be extremely hot straight out of the microwave.