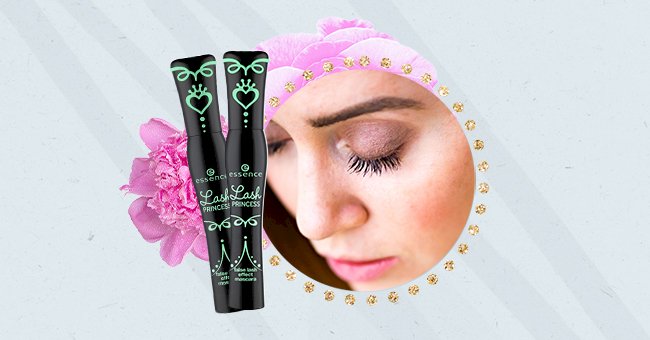 5 Drugstore Mascaras Our Team Swear Are The Best
Mascara. The best friend you don't talk to often, but on meeting, it's like the two of you never separated. Frankly put, mascara and your lashes are always better together. However, making a choice is like pulling teeth.
Every brand swears theirs is the best (and there are very many brands). Some boast fuller lashes, some longer lashes. What of those that are waterproof or those that pretend they are waterproof but there you are with panda eyes?
However, when you find the one mascara that will never fail you, you know it's like finding the 'one.' To find out what real women like in their mascaras, we turned to our team for five pretty nifty mascaras you should consider.
Essence Lash Princess False Lash Effect Mascara
Our writer Daniella confessed Essence's lash princess is her fave. She praises it as the ultimate lifter and shaper of your lashes while still maintaining volume. Furthermore, she recommends it for cat-eye lovers, for it lifts every lash down to the very last outer lash. The result? A more lifted and elevated makeup look.
Almay Intense I-Color Volumizing Mascara For Hazel Eyes in Midnight.

amazon.com
For our editor Ra'eesah, her go-to is Almay's Intense I-Color Volumizing Mascara For Hazel Eyes in Midnight. She praised its rich and pigmented formula, the fact that it doesn't clump up, and praised the brush for giving the most stunning false lash look! Moreover, the one for brown eyes has a purple tone to it which brings out your eyes.
L'oreal Telescopic Black Mascara
amazon.com
Our writer, Tumi, cannot get over L'oreal's Telescopic Black Mascara, and for a good reason. The mascara is a long-time favorite of hers. Also, she prefers length over volume and raves that the mascara gives her eyelashes length without flaking or smudging. She also loves the thin, short bristles on the applicator.
Essence The False Lashes Mascara Extreme Volume & Curl
Another Essence makes our list because why not? Their mascaras are excellent. Our designer Homarya listed Essence's The False Lashes Mascara Extreme Volume & Curl as her go-to. It makes her lashes look fuller, which is a plus as she wears glasses, so falsies are not an option. Therefore, this mascara is an excellent middle point.
Essence 'what the fake' Mascara
Another one, as Dj Khalid would say. Listen, we don't make the rules, but Essence delivers. Our writer Siba loves Essence's 'what the fake' mascara for its ability to make her eyelashes look like falsies. Therefore, if falsies are not your fave, it's the perfect alternative.