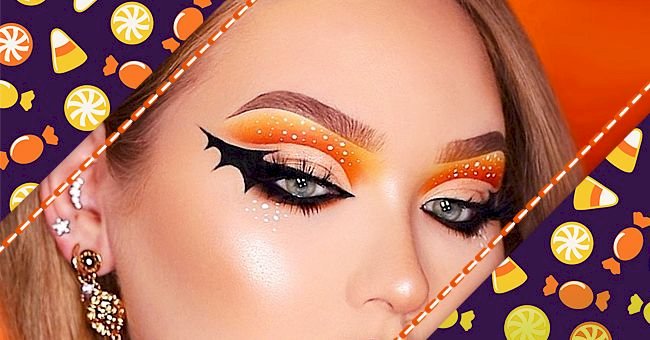 5 Easy Halloween Looks Even Makeup Novices Can Pull Off
Halloween season is almost here! That means its probably time to start outfit planning and preparing for all the fun that is to come.
Considering this year might be a little different than usual, getting a professional makeup artist to help you get ready might not be possible. However, we've compiled five easy looks even a makeup novice can pull off with a little practice.
1. Butterfly Eyes
For true beginners, start with something simple. Take your time to create teeny-tiny wings to turn into a butterfly or pixie this Halloween.
Start with the eyeliner and draw out the shape you want before slowly filling in the color. While it's not the most out-there look, it is certainly a cute and intriguing look.
2. Princess Jasmin
If you've run out of Halloween ideas, its time to turn back to what you know best. When in doubt, a Disney Princess outfit is always the answer.
Youtuber Queenii will help you create a gorgeous Princess Jasmin inspired look. Using eye-popping gold shadow with shimmery blue and green shades, you'll have everyone hypnotized with your eyes.
3. Batwing Eyes
Makeup influencer and youtube, Nikki Tutorials created this stunning step-by-step guide on creating a simple yet eyecatching Halloween look. This one will take some time, effort, and maybe a few tries.
However, once you get it right, you will have a stunning batwing-inspired look perfect for any sophisticated Halloween party. This is a must-try for those looking for a more grown-up and glamorous look.
4. Storm Makeup
A look that many credit to James Charles is one that is relatively easy to recreate. The storm inspired look is eye-catching and promises to make you stand out.
Simply grab your favorite blue tones and some white liner and follow along. You might surprise yourself with the final product.
5. Naughty Devil
AshGhotCakessTV has many stunning and easy to create looks but one of our personal favorites is the devil themed red look she created. The monochromatic look plays with shades of red to create an intriguing effect.
Perfect for a sexier, more mature costume party this Halloween season, it is also easy to achieve with what is in your makeup kit already. Plus who can resist a chance to wear their favorite red lipstick on a night out?