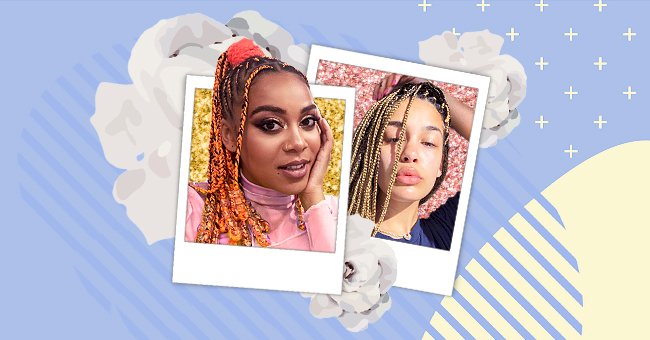 5 Easy Natural Hair Styles To Protect Your Tresses
Update your look, retain moisture and hair length with one of these super cute protective styles that actually do their job.
As the name suggests, protective styles work to protect your hair and help retain length and moisture. An excellent protective style will minimize breakage because your hair is losing moisture at a slower rate.
Your protective style can last anything from a week to two months, ideally. With that, that doesn't mean you can just neglect your hair for the duration of your hairstyle. Daily moisture and a regular wash are imperative.
Box Braids
One of the most popular go-to protective styles is box braids. What's great about them is that you can stretch them to about two months if they're well maintained. They also keep your strands tucked away and actually protected.
Another great thing about box braids (on the very long list of great things) is how versatile they are. Wear them down, up in a bun, to the side, half-up, two mini space buns on the top a, geez you can even braid your braids and get the most looks out of your one hairstyle.
Cornrows
A classic as far as protective styling goes, cornrows may evolve, but they're never entirely out of style now, are they? Whether they're thin like Alicia Keys and Aaliyah in the late '90s and early 2000s, or you go for the thicker lines like Ciara or Zendaya, it's all up to you. Dare I call them the jeans of protective styling?
Like with all styles, you always want to make sure that you're actually taking care of the hair to ensure that your protective style is doing its job. Spritz your hair daily and use your favorite oil to lock-in that moisture.
Ribbon-Laced Braids
This style has been one of the biggest of this year in hairstyling. However, it may not be the most protective, though, mainly because you want to achieve the sleekest look, which may require a bit of pulling. Too much tension on the hairline may even cause damaged edges in th long run.
It's relatively simple to execute if you're looking to try it out. Tie your hair into a slick ponytail as you unusually would, adding extensions and colorful fabric of your liking. You can also wrap a gold string around the ponytail or any kind of accessory. It's bound to add that je ne sais quoi to your overall look.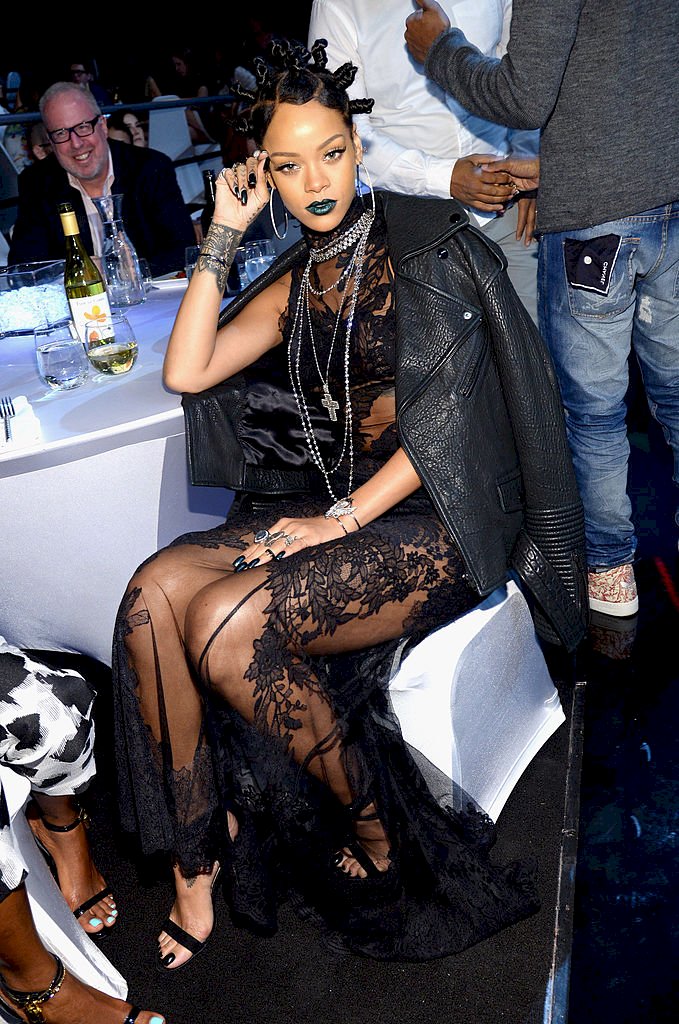 (Photo by Larry Busacca/NBCU Photo Bank/NBCUniversal via Getty Images)
We love that this 90s gem of a look is back in. Bantu knots are a perfect short-medium term protective style. They're protective because of how the most fragile part of the hair, the ends, are tucked away to prevent them from breaking.
Another super easy one for those of us whose braiding skills don't extend much further than two or three-strand braids. They also work on dreadlocks!
Fulani Up-Do
You can let your creativity run free when it comes to Fulani braids. Play with color, accessories, and different patterns to create unique looks.