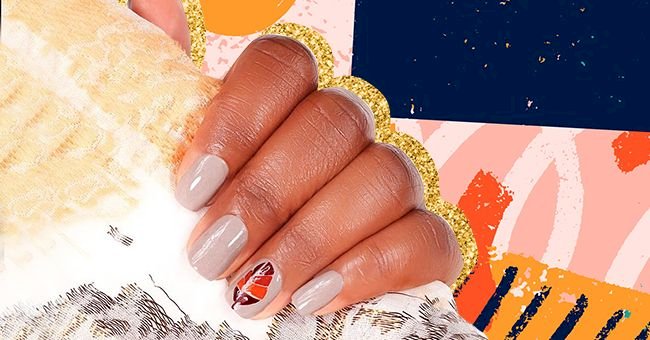 5 Fall Nail Polish Colors That Are Trending In 2020
Do you look for any excuse to buy or change your nail polish color? If you do, fall is here, and with it comes the perfect reason to make a change.
Fall colors are often described as moody and deep, as is the season. But a good nail color can elevate your style and mood. There are many shades to choose from that would look great on your nails this fall, from a burnt orange hue to a pinky nude
You can even choose an unforgettable bright orange to an edgy smoky grey, trust me. Here is a round-up of some of the best nail polish colors that are trending this fall.
1. The Glossy Almond Color
It is neutral and popular; you will dazzle the crowd darling. This shade describes the falling leaves, the bright orange sunshine, and the pumpkin patch.
2. The Forest Green Color
You might be thinking, how is this a fall color? It may seem far fetched, but forest green is a very trendy fall nail color. It is bold and deep and would go with almost anything.
3. The Mauve Pink
I promise you; you will receive many compliments just from wearing this Shade of nail polish. The Mauve pink is beautiful and makes for a perfect manicure.
Rekindle the romance. Wear it on a date or a friend's wedding this fall. It goes well with any nude outfit for those who love neutral colors.
4. The Smoky Nude Color
Are you edgy, shabby, and chic? This nude color is made for you. Not dull or pale, it is a go-to color when you want something everyone is not wearing.
We recommend the Milieu JinSoon as one of the best options for this shade. Be trendy and unique this fall.
5. The Bright Orange Color
This nail polish reminds us of the song, unforgettable by French Montana because that is what you will be. Bright orange color is unexpected for fall, but it will brighten your mood and outfits this fall.