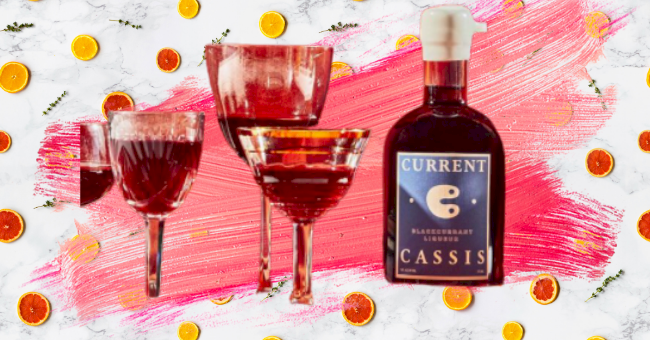 5 Female Owned Spirits Perfect For Quarantine Cocktails
It's been a few weeks into lockdown, and you may be looking for a new activity to get into. We suggest cocktail mixing as the next fun task, and why not support a woman-owned business in the process?
There are several male-dominated industries in the world, but that is slowly changing. More women are starting their ventures these days, increasing female entrepreneurs in the United States.
The alcohol industry was notoriously male-led for centuries, but now the girls are here to take over. See five new women-owned spirits brands to support when you take up your new lockdown cocktail hobby.
OAX Original Mezcal
These Instagram worthy bottles of Mezcal are made of some of the rarest wild agave plants. Laura Giraudo is the co-founder of this stunningly presented brand, which would make the perfect gift for all.
Current Cassis
Never stress about trying to find the perfect blackcurrant liqueur again now that you know about Current Cassis. Rachel Petach founded this brand that makes liqueur from local blackcurrants from Catskill, New York.
This deliciously flavored spirit is sweetened using wild honey instead of white sugar like most alcohol brands. The drink's blackcurrant flavor is topped off with spices like cardamom and lemon verbena.
21 Seeds
Tequila is never a bad idea and sisters Kat Hantas, Nicole Emanuel, and their friend Sarika Singh agree. The trio has a Blanco tequila label that offers a selection of fruit-infused bottles for all to enjoy.
Kasama Rum
Belvedere Vodka founder's daughter Alexandra Dorda has watched the spirits business since her childhood. As a result, Alexandra founded a small-batch rum that is distilled from Filipino sugar cane and aged for seven years.
Alexandra's rum is full of rich flavors that give off hints of tropical fruits and warm butterscotch. If our description of the layered flavors didn't convince you, then the vibrant island-style branding should.
Freeland Spirits
One can never have too many gin bottles in their bar, and Jill Kuehler's dry gin would be a great addition. This strong spirit has flavors from botanicals such as juniper, clove, and lemon verbena.